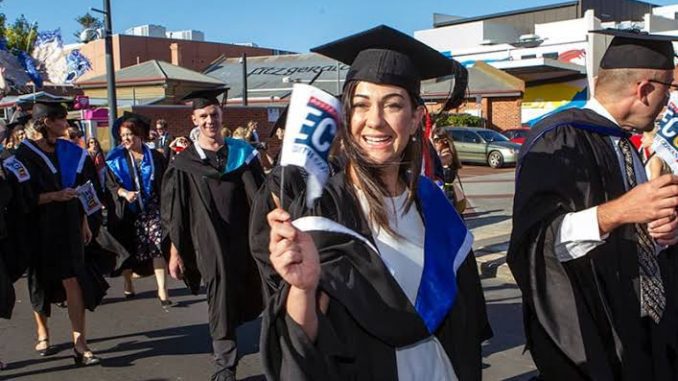 If you don't completely qualify for an MBA program, you can be considered in most MBA colleges in Europe. Some offer MBA without gmat or work experience, find out which schools and how affordable they are.
The number of business schools and international applicants in Europe is rising by the year. In reference to a current report, from year 2016 till date, there has been a whopping 90% increase in international MBA applicants to schools in Europe.
This shows that MBA in Europe is increasingly popular among international students. MBA in Europe can take up to 12 to 24 months to finish or complete.
Affordable MBA in Europe without GMAT and Work Experience
Why you should study your MBA in Europe
It is very affordable compared to north America or Australia
The European business schools offer specialized programs
It saves a lot of time as European business schools offer short duration programs
How to apply to a European MBA and Admission Requirements
You need at least a year and 3 months to prepare before intake period.  You will need dedication and focus while applying for an MBA admission.
Secure required documents, take English exams where applicable. You will need work experience of 3 to 5 years for schools that will accept you without GMAT.
Business schools that waive work experience will definitely require GMAT exam; you can't roll-off both stones at the same time, lol. You must qualify for one. You will need to write your application essay yourself or hire an agency to write for you. You will need at least two letters of recommendations from your lecturers or employers as the case may be. After you have put everything in place, you can then apply to your school of choice.
Note; the last step is an interview invitation by the school or it alumni organization. It can be done online.
Application fees of 100 Euros may apply depending on the school; check if your school of choice offers scholarships and aids to international students if you need any.
Cost of living and studying in MBA in Europe
This tuition fee depends largely on the school of choice and location. I advice you go for a public school as it is usually more affordable. In some schools you can pay as low as 5,000 Euros per year while in some it can be up to 30,000 Euros per year.
Generally, cost of living in Europe ranges from 300 to 1,500 Euros per month depending on your lifestyle, the country and city. You will have lower cost of living if you study in Germany, Holland, Hungary, Latvia, Serbia, Georgia etc; while France, Poland, Finland and Switxerland can be a little expensive to live and study.
List of top MBA schools in Europe without GMAT or Work Experience
Technical University of Munich
Ludwig Maximilian University, Munich
University of Kiel
RWTH Aachen University
Vlerick Business School
University of Tubingen
University of Stuttgart
University of Ulm
Dresden University of Technology
University of Bremen
Johannes Gutenberg University
Copenhagen Business School
Aalto University Business School
UCD Michael Smurfit Graduate Business School
SDA Bocconi School of Management
Maastritcht University School of Management
Catholica-Lisbon School of Business and Economics
Accreditation
An important factor in choosing a business school is the accreditation of its MBA. The most prestigious accreditation bodies are:
AACSB – The Association to Advance Collegiate Schools of Business (based in Tampa, Florida, with an Asia office in Singapore).
AMBA – The Association of MBAs (based in London).
EQUIS – European Quality Improvement System (based in Brussels).
Each of these will provide a mark of quality to programmes. Only 59 institutions worldwide, three-quarters of them in Europe, have a triple-accreditation status so you can be sure that these are top-quality, although others with fewer accreditations or none, that feature high in the rankings are not to be ignored. The European triple accredited business schools, are in:
Belgium (one school): Vlerick Business School.
Denmark (one school): Copenhagen Business School.
Finland (one school): Aalto University Business School.
France (10 schools).
Germany (two schools).
Ireland (one school): UCD Michael Smurfit Graduate Business School.
Italy (two schools): ESCP Europe in Turin and SDA Bocconi School of Management in Milan.
The Netherlands (two schools): Maastricht University School of Management and Erasmus Rotterdam University .
Poland (one school): Kozminski University Business School.
Portugal (two schools): Catolica-Lisbon, School of Business & Economics and Nova School of Business and Economics in Lisbon.
Spain (four schools).
Switzerland (one school): IMD Lausanne.
UK (16 schools).
Careers and employment
Being a professional qualification, MBA programs provide a high employability rate for their graduates and work opportunities are available in the numerous global and local companies, throughout Europe and beyond, especially in emerging economies keen to engage with partners in European countries.
When choosing at which institution to study, there will be other considerations for the success of your post-MBA career:
Local employment market, including recent trends in new (international) business settlement: this is important if you want to stay in the country or are looking long-term for a career in a global company;
Guest lectures from private sector experts;
On-campus recruitment from private sector firms;
Graduate employability rates and destinations (national and international);
Size of alumni network (networking is, after all, an important factor in the business world); and
Career services available.
Joint-MBAs and EuroMBA
A 'European' MBA need not be taken only in one European country, or solely in Europe. Options are available to:
Get a joint-MBA between two or more European institutions which have partnered up such as the University of Bradford and the University of Perugia or Euromba.
Study a so-called European MBA which is delivered by a US institution in conjunction with a European partner, for example at the Tippie Business School in Iowa.
Study at a European institution which has a branch campus(es) abroad such as INSEAD (France/Singapore) or ESCP Europe (France/UK/Germany/Spain/Italy)
MBA structure
The traditional MBA can be 12-24 months full-time, although there are part-time and distance learning options as well as an executive option. Most programmes will start in September but business schools may have several entry points or alternative start dates depending on the type of MBA and the institution.
Each MBA will have a specific curriculum but as a general rule, the structure will include core courses, which provide students with an integrated body of basic practical skills. In addition, about a third of the credits will be gained from elective courses which students can choose from.
Business schools may also offer out-of-classroom activities so if you are after practical experience as part of your MBA, check what is on offer in your course. For example:
Competitions, a group activity sometimes involving local business (and a cash prize!);
Research papers/dissertations;
Consultancy, undertaking projects on request from business and non-for-profit community;
Internships;
Compulsory or optional periods of time abroad (including in partner overseas institutions as described above).
Admissions requirements
Academic
You'll be expected to have a minimum GPA of 3.0/4.0 (or its international equivalent such a UK upper second class bachelor) for your undergraduate degree. A GMAT score is often required and generally a minimum score of 500-600 will be required but there is huge variation in the requirements.
Language
Excellent verbal and written skills are required and if English is not your first language, you'll have to provide evidence of proficiency through an English language test such as TOEFL or IELTS. Similar requirements will apply in other languages, if you are opting for a bilingual programme or for a programme delivered mainly in the local language.
Other requirements
Minimum 2-3 years relevant professional experience (some institutions will accept one year).
References.
Personal statement.
CV.
Successful interview for shortlisted candidates.
In brief, admissions officers will be looking for candidates who:
Can demonstrate motivation, maturity and leadership.
Have relevant work experience, including successful projects which can illustrate their attributes.
Have a strong academic background.
How much does it cost?
MBA tuition fees vary considerably depending on which institution you choose. In Europe, these range from €11,000 to 40,000 (executive or international MBAs may carry higher fees). So it can be a considerably cheaper option than an MBA in North America, for example.
Application fees
Most MBA programs will carry an application fee up to €100, depending on the institution. Others will apply an administrative fee for non-EU students. Once accepted onto a program, it is likely you will have to pay a non-refundable deposit to secure a place, although this is then redeemed against your tuition fees once you have started the program.
Other fees and costs
Institutions will sometimes have additional fees for student services, either optional or compulsory. International students are also required to have adequate health insurance and will have to subscribe to a policy through their institution. For living expenses and accommodation costs, consult our student guides to living in European countries.
Scholarships
If sponsorship from your employer is not an option, you may wish to explore scholarships to support your MBA studies. Business schools may offer MBA entrance scholarships, based in on merit or scholarships created from donations and legacies, recipients being selected on merit but on a wide variety of criteria. External organisations, such as banks and financial institutions may also have scholarships on offer.