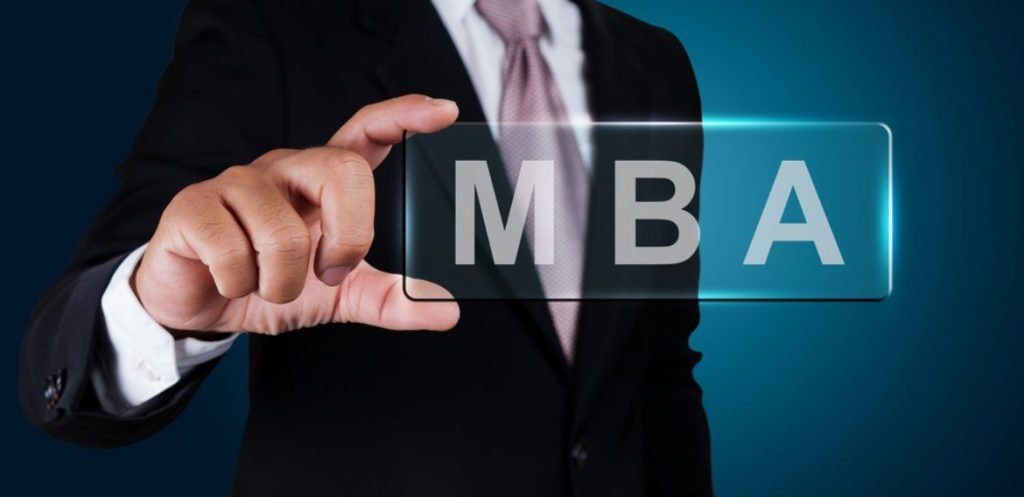 A Master of Business Administration (M.B.A. degree) is defined as a general Management degree meant to educate business students in areas such as Finances, Human Resources, Marketing, Strategy, and Operations Management.

What sets MBA degrees apart from regular Master's programs is an opportunity for young people to learn from each other, which involves successful business people and interaction between students from diverse backgrounds. Studying an MBA abroad is also a great opportunity to network and create new business opportunities.
MBA degrees offered by top international business schools help you become a well-rounded business graduate, not just an expert in one area. Many MBA schools either require a minimum age for their candidates or expect a certain amount of work experience (usually 2-4 years) to be admitted. That's because MBAs prepare you for the next big step in a business career.
Review of Top Best Most Affordable Master of Business Administration Degree Programs – MBA in USA and Across the World, with Tuition Fees
Some of the popular jobs for MBA graduates
These include; product manager, business consultant, health services manager, financial manager, marketing manager, etc. Of course, you can also become an entrepreneur and start your own successful business.
Top Best Master of Business Administration – MBA in USA Colleges with Tuition Fees
Hult International Business School
70,212 EUR/full
11 months
Hult International Business School
1,245 EUR/ccredit 9
 months
Master of Business Administration
National Louis University
Master in Business Administration – Online
Professional Master of Business Administration
University of Missouri–St. Louis
Saint Louis, Michigan, United States
13,216 EUR/year
1 year, 9 months
New York City, New York, United States
Northern Arizona University
Flagstaff, Arizona, United States
21,955 EUR/year
10 months
Master of Business Administration (International Business)
Southern New Hampshire University
Two-Year Master of Business Administration
Smithfield, Rhode Island, United States
Southern Utah University
Cedar City, Utah, United States
22,203 EUR/year 1 year
Executive Master of Business Administration
Pace University
New York City, New York, United States
44,473 EUR/year 1 year, 8 months
Business Administration – Cybersecurity
Southern Utah University
Cedar City, Utah, United States
2,252 EUR/credit 1 year
Pace University
New York City, New York, United States
1,204 EUR/credit
University of Texas Arlington
Texas City, Texas, United States
19,399 EUR/year 2 years
Pace University
New York City, New York, United States
1,204 EUR/credit
Master of Business Administration
Valparaiso University
Valparaiso, Indiana, United States
2,306 EUR/credit 1 year
Business Administration (Full-Time MBA)
Northeastern University
Boston, Massachusetts, United States
41,609 EUR/year 2 years
Master of Business Administration
University of California, Riverside School of Business Riverside, California, United States
3,519 EUR/year 1 year, 9 months
Business Administration – Business Analytics and Information Management
Wichita State University
Wichita, Kansas, United States
17,160 EUR/year1 year
Top Best Most Affordable MBA Degree Programs in the World
The Federal University of Rio de Janeiro
Rio de Janeiro, Brazil
0 EUR/year 2 years
International Management of Resources and Environment (IMRE)
TU Bergakademie Freiberg
Freiberg, Germany
0 EUR/year 2 years
University of the People
Pasadena, Maryland, United States
0 EUR/year 1 year, 3 months
Customer-Driven Master of Business Administration
University of Memphis
Memphis, Tennessee, United States
0 EUR/year 1 year, 5 months
Executive MBA in Business and IT
Technical University of Munich
München, Germany
0 EUR/year 2 years
Executive MBA in General Management
Technical University of Munich
München, Germany
0 EUR/year 2 years
Executive MBA in Innovation and Business Creation
Technical University of Munich
München, Germany
0 EUR/year 2 years
Business Administration – International Management Program
Zurich Elite Business School (ZEBS)
Zürich (Kreis 11) / Seebach, Switzerland
0 EUR/year 2 years
Sport and Health Care Management
Saarland University
Saarbrücken, Germany
0 EUR/year 2 years
Master of Business Administration
University of Massachusetts Amherst Amherst Center, Massachusetts, United States
0 EUR/year 2 years
Birzeit University
Jerusalem, Israel
208 EUR/year 2 years
University of Reims Champagne – Ardenne Reims, France
237 EUR/year 1 year
METU Middle East Technical University Ankara, Turkey
247 EUR/year 2 years
Master of Business Administration
MyLeanMBA
Online
299 EUR/year 1 year
Banking and Finance (3.5 Years)
University of the Punjab
Lahore, Pakistan
396 EUR/year 2 years, 4 months
Insurance and Risk Management
University of the Punjab
Lahore, Pakistan
396 EUR/year 2 years, 4 months
Business Administration, Professional and Managerial Accounting
University of Bergamo
Bergamo, Italy
400 EUR/year 2 years
Cedarville University
Online
550 EUR/year 2 years
Business Administration with Healthcare Administration Concentration
Cedarville University
Online
550 EUR/year 2 years
University of Applied Sciences MittelhessenGießen, Germany
554 EUR/year 2 years
Master of Business Administration
Stellenbosch University
Stellenbosch, South Africa
568 EUR/year 1 year
National Taiwan University of Science and Technology
Taipei, Taiwan
642 EUR/year 2 years
Master of Business Administration – Communication and Public Relations
Limkokwing University of Creative Technology
Multiple locations
678 EUR/year 1½ years
Science in Business Analytics
Hamline University
Saint Paul, Minnesota, United States
697 EUR/year 1 year
Business Administration (Information Systems Management)
DeVry University
Colton, California, United States
707 EUR/year
Master of Business Administration – Finance and Banking
Limkokwing University of Creative Technology
Multiple locations
735 EUR/year 1½ years
Master of Business Administration – Human Resources Management
Limkokwing University of Creative Technology
Multiple locations
735 EUR/year 1½ years
Master of Business Administration in Leisure & Tourism Management
Limkokwing University of Creative Technology London,
England, United Kingdom
735 EUR/year 1½ years
Master of Business Administration in Multimedia Management
Limkokwing University of Creative Technology
Multiple locations
735 EUR/year 1½ years
Master of Business Administration in Sports Management
Limkokwing University of Creative Technology London,
England, United Kingdom
735 EUR/year 1½ years
University of Redlands
Redlands, California, United States
781 EUR/year 2 years
The Master's University
Online
803 EUR/year 2 years
Delaware State University Dover,
Delaware, United States
875 EUR/year 2 years
Master of Business Administration – Finance
University of the Incarnate Word
San Antonio, Texas, United States
886 EUR/year
Thompson Rivers University
Kamloops, Canada
904 EUR/year 2 years
University of the Punjab
Lahore, Pakistan
923 EUR/year 1 year
Business Administration (Information Technology Management emphasis)
Univeristy of Wisconsin – Whitewater
New York City, New York, United States
975 EUR/year 2 years
Business Administration – Quality Management
Park University Parkville,
Missouri, United States
1,013 EUR/year
Nürtingen-Geislingen University
Nürtingen, Germany
1,000 EUR/year 1½ years
University of Rwanda
Kigali, Rwanda
1,153 EUR/year 2 years
Business Administration (Online)
University of New Hampshire
Online
1,172 EUR/year 2 years
National University of Sciences and Technology
Islamabad, Pakistan
1,181 EUR/year 2 years
Pace University New York City,
New York, United States
1,204 EUR/year
University of Kuala Lumpur
Kuala Lumpur, Malaysia
1,251 EUR/year 2½ years
Master of Business Administration
Christian Brothers University
Memphis, Tennessee, United States
1,282 EUR/year 2 years
Walsh University
North Canton, Ohio, United States
1,338 EUR/year 2 years
Augusta University
Augusta, Georgia, United States
1,362 EUR/year 1 year
International Health Management
University of Basel
Basel, Switzerland
1,334 EUR/year 5 years
Business Administration – One-Year International and Experiential
Saint Leo University
Florida City, Florida, United States
1,365 EUR/year 1 year
Master of Business Administration – MBA Strategic
University of Houston Victoria
Victoria, Texas, United States
1,395 EUR/year 2 years