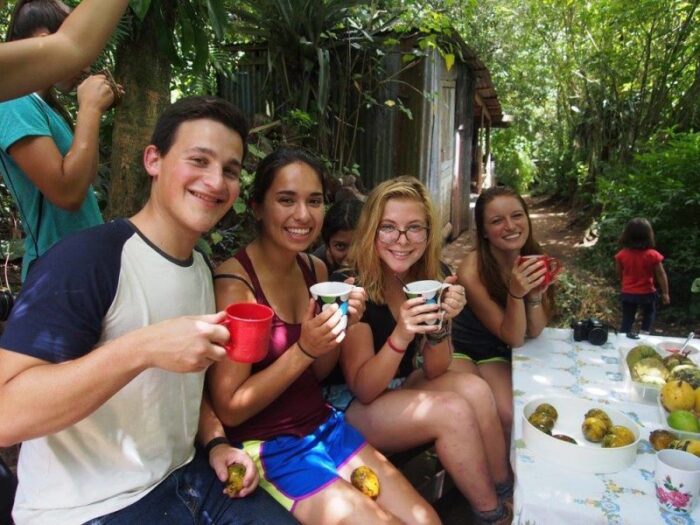 Acceptance rate of some universities can be very high or extremely low depending on the number of students applying, and the space available. It can also be due to standard of the school, let's take a look at what you should expect from University of Toronto but before then, let me take through the background of the said university.
The University of Toronto is a leading public research university in Toronto, Canada. The university was founded in 1827 and was one of the first higher education institutions to be established in Canada.
Read also; types-of-student-loan-risks-and-rewards-reviewed/
How Easy or Difficult Can it be to Get Admission into the University of Toronto Canada- Find Out Acceptance Rate
UofT has been recurrently ranked as the best university in Canada due to its high standing in academia, research, and teaching. It was the origin of cutting-edge research disciplines and think tanks.
UofT is a collegiate university and is divided into eleven colleges that have their own characteristics. Each college also has a reasonable amount of autonomy and manage their own academic structure and affairs.
The university has two satellite campuses; Scarborough campus and Mississauga campus. Each campus has its own key facilities which cater to different areas of the student community in terms of academics and sports.
It is one of the only universities in North America that follows the decentralized system of college autonomy. Collectively, the university offers over 700 undergraduate degrees and 200 postgraduate degrees to a total student cohort of over 60,000.
One of the university's main strengths is in the field of sports and it attracts several sports fans for football and ice hockey which has gone to both national and international levels.
Toronto has a reputation of recruiting international students and is acclaimed for being one of the most diverse and multicultural environments in Canada.
Approximately 19% of the student body consists of international students from over 160+ countries across the world, which is higher than any other higher education institutions in Canada. Also, they do accept many students from both Canada and around the world, which means a higher acceptance rate.
In terms of main facilities for the students, UofT offers the third largest library collections in North America (following Harvard and Yale), with a collection of over 10 million books and so on.
Furthermore, with the campus located within the limits of the city, students have easy access with countless opportunities to one of the major cultural, financial and educational hubs in Canada.
Toronto has continuously boasted of its high performance in teaching and research as well as graduate opportunities. Times Higher Education ranked Toronto at the 21st place globally while the QS rankings placed Toronto at the 31st, both in the year 2019.
It has been ranked as the topmost university in Canada by all ranking tables. The Human Resources and Labor Review further ranked Toronto at the 25th globally for its graduate performance and employability.
In addition to this, its research performance has been acclaimed for several years with the University Ranking by Academic Performance placing the university at 2nd in the world for research performance. Amongst the variety of disciplines, the Engineering fields hold critical acclaim in the rankings.
Alumni of UofT have assumed prominent roles in a diverse range of fields and disciplines. The university has educated several political figures and diplomats, including 4 Prime ministers of Canada, 14 Supreme Court Justices and 3 Governor Generals of Canada. It has associations with several Nobel laureates and Rhodes scholars as well.
Famous alumni include William Lyon Mackenzie King (longest serving Prime Minister), Julie Payette (29th Governor General), Frederick Banting (first to use insulin as treatment) Roberta Bondar (First Canadian female astronaut), Ted Rogers (Businessman), Caterina Scorsone (famous actress) and so on.
Acceptance Rate of the Prestigious University of Toronto
I hope that you are satisfied with the background information on the University of Toronto. So, do you want to study at this excellent university? If you do, one of the most important things in admission is the acceptance rate.
Compared to other schools that have similar reputations, University of Toronto acceptance rate is pretty high, averaging to 43%. They  accept lots of students but if you don't take your studies seriously, you may be shown the gate sooner or later, but with hard work you will survive and graduate.
Note; it is easy to get an acceptance letter from University of Toronto. However, it is hard to receive your diploma.
I hope that this article on University of Toronto acceptance rate was helpful. Please help us share on social media, thank you!