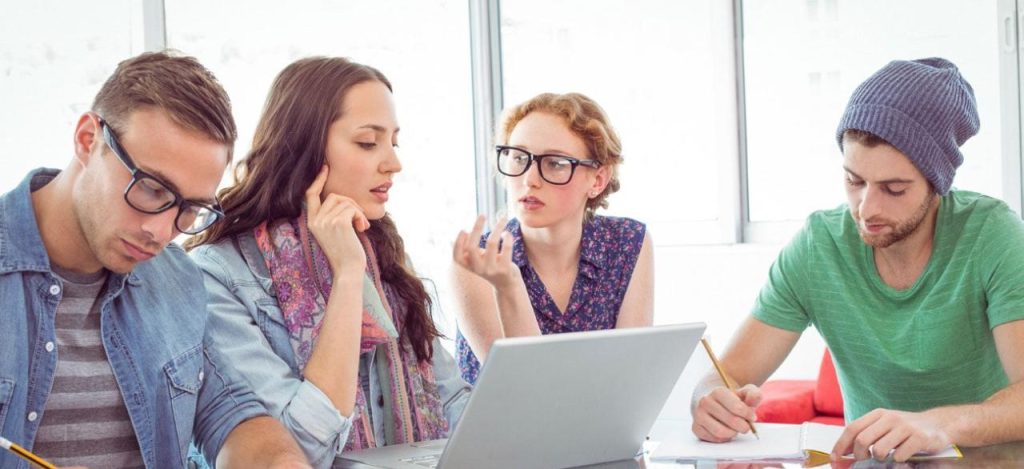 Study abroad in Ecuador with their top yet very affordable universities and colleges, find out where and how to apply for admission.
Ecuador is a country straddling the equator on South America's west coast. Its diverse landscape encompasses Amazon jungle, Andean highlands and the wildlife-rich Galápagos Islands.
In the Andean foothills at an elevation of 2,850m, Quito, the capital, is known for its largely intact Spanish colonial centre, with decorated 16th- and 17th-century palaces and religious sites, like the ornate Compañía de Jesús Church.
Study Abroad in Ecuador as an International Student; Overview of Higher Education in Ecuador
Ecuador is in the midst of reforming its university system, with the aims of improving higher education standards and making admissions fairer.
Meanwhile, as part of the plan to raise teaching standards, all professors will be required to have at least a master's degree by 2017 – and ideally a doctoral qualification. At present, however, graduate degrees are relatively rare in Ecuador. Only three universities currently grant PhDs – and only about 20 per year are completed.
Suggested article; Best study abroad consultants
The government's idea to raise standards also means a clamp down on so-called 'garage universities' – higher education institutions deemed as failing to meet required standards of teaching, facilities and academic resources.
Where and How to Apply for Admission to Study in Ecuador
Below is the list of low tuition universities in Ecuador. But before that, let's consider how to apply to these universities.
International students desiring to study in Ecuador should apply directly to their school of choice. The school fees, academic requirements and other vital information would be communicated to them by the individual university. Note that the study language is Spanish so, you must be fluent in the language.
Type in the name of any of the schools below into your browser and search, it will bring out the school's website. Please visit the site for more information on admission requirements and how to apply.
List of Cheap Tuition Colleges and Universities in Ecuador
Universidad Técnica de Ambato
Politecnica Salesiana University
Universidad Católica de Cuenca
Universidad de Cuenca
Universidad del Azuay
Blue Hill College
Brookdale College Ecuador
Escuela Superior Politecnica del Litoral
Instituto Superior de Arte Culinario
Politecnica Salesiana University
Universidad Agraria del Ecuador
Universidad Casa Grande
Universidad Católica de Santiago de Guayaquil
Universidad de Especialidades Espíritu Santo
Universidad Ecotec
Universidad Laica Vicente Rocafuerte de Guayaquil
Universidad de Guayaquil
Universidad Santa María
Universidad Tecnológica Empresarial de Guayaquil
Tecnológico Espíritu Santo
Universidad Técnica de Cotopaxi
Universidad Nacional de Loja
Universidad Técnica Particular de Loja
Universidad Laica Eloy Alfaro de Manabí
Universidad San Gregorio de Portoviejo
Universidad Técnica de Manabí
Universidad Técnica Estatal de Quevedo
Universidad Central del Ecuador
Escuela Politécnica Nacional
Politecnica Salesiana University
Pontificia Universidad Católica del Ecuador
Universidad Andina Simón Bolívar
Universidad de las Américas
Universidad de los HemisferiosUniversidad Internacional del Ecuador
Universidad Internacional SEK
Universidad San Francisco de Quito
Universidad Tecnológica América
Universidad Tecnológica Equinoccial
Universidad Nacional de Chimborazo
Escuela Politécnica del Ejército
Universidad Politécnica Estatal del Carchi
Universidad del Pacífico
Top Ranked Universities in Ecuador 2020
Universidad de San Francisco de Quito
Pontificia Universidad Catolica del Ecuador
Escuela Superior Politécnica del Litoral
Escuela Politécnica del Ejercito – Universidad de las Fuerzas Armadas – ESPE
Universidad Católica de Santiago de Guayaquil
Universidad Central del Ecuador
Universidad de Cuenca