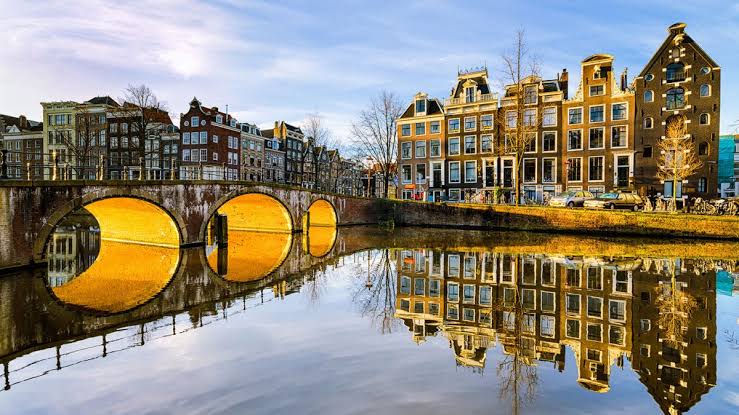 Study abroad in Ireland, see all top, affordable and cheap tuition Universities in Ireland with tuition fees, cost of living and Visa application requirements; find out how to apply!, we are considering the list of low tuition universities and colleges in Ireland for national and international students.
Ireland is a low tuition country for international students apart from the Irish people being friendly to foreigners. Also, the native language for communication is English.
These and many other reasons make international students pursue their studies in such a welcoming educational destination sitting in Europe.
Foreign students opting for higher studies in Ireland have advantages that include getting a safe environment, the presence of global businesses and excellence in education.
Study Abroad in Ireland; Review of Cheap Universities in Ireland, Tuition Fees and Other Information
Tuition Fees in Ireland
Tuition fees vary depending on the course, the institution and whether you are classified as an EU student or non-EU student.
These fees are not constant so, kindly check with your chosen institution before you begin the application process.
The tuition cost during last one year of undergraduate courses, relevant for non-EU students has ranged from Euro 31,000 to 49,200 for medicine, Euro 9,100 to 20,300 for engineering, EU 9,000 to 15,500 for business and EU 9,100 to 16,500 for science and technology study programs.
Undergraduate courses 9,000 – 45,000 EUR/year for undergraduate degree courses.
Postgraduate Master and PhD courses: 9,150 – 37,000 EUR/year.
Fees vary depending on your chosen field of study, programme and university.
The undergraduate degree courses in Ireland are, usually free for citizens of Ireland/EU. However, in order to benefit from the "free fees initiative", you have to apply for the funding governmental programme and prove that you are eligible(e.g.: you apply for the first time, and your chosen programme lasts more than two years).Nationality, immigration status, residence and course requirements are also criteria that can qualify you for a tuition-free university degree.
However, all students have to pay around 2,500 EUR/year for student services, such as examination entries and support for clubs and societies.
Cheap Tuition Universities in Ireland
1. University of Limerick
The University of Limerick (UL) is an independent, internationally focused university with over 11,000 students and 1,313 staff. The University has a proud record of innovation in education and excellence in research and scholarship.
Benefits of Studying in Limerick
UL offers 72 undergraduate programmes and 103 taught postgraduate programmes across four faculties: Arts, Humanities and Social Sciences; Education and Health Sciences; Kemmy Business School; and Science and Engineering.
UL has close links with industry from undergraduate to postdoctoral level. The University runs one of the largest cooperative education (internship) programmes in the European Union. Cooperative education at UL is undertaken as an integral part of the academic programme. UL has an established network of over 1,700 cooperative education employers, and 2,000 undergraduate placements are secured annually in industry, commerce and the public service. Students are placed in Ireland and internationally, primarily in North America, Europe and South East Asia.
UL has an excellent Student Support Network with many supportive initiatives in place including a dedicated international student support officer, a Buddy programme and free academic support centres. With over 70 clubs and societies.
Suggested article; study abroad for free
The University of Limerick has established its research distinctiveness through promoting a research ethos characterised by the convergence of discrete disciplines working together to achieve fundamental breakthroughs.
Average Tuition fees: 7,000-8,000 EUR/year.
2. University College Cork
Benefits Of Studying In University College Cork
The University College Cork (UCC) is Ireland's leading Research Institute.
UCC is the first university in the world to be awarded the international Green Flag for environmental friendliness.
UCC is a long-established university with distinguished history, and students will benefit from being a member of such a prestigious university.
Students will benefit from an excellent support system at UCC and countless opportunities to develop academically through their programmes and personally through clubs and societies.
Average Tuition Fees 6,500 EUR/year.
3. St. Patrick's College
Benefits Of Studying In St. Patrick's College
Patrick's College provides an inclusive service to support, guide and empower students to make informed career decisions to maximise your personal and professional development. Their Careers Service welcomes all undergraduate and postgraduate students from the Glasnevin, St Patrick's and Mater Dei campuses.
Average Tuition fees: 4,500 EUR/year.
Top Universities in Ireland with Fees
Trinity College Dublin– average tuition fees 7,500 EUR/year.
University College Dublin– average tuition fees 6,700 EUR/year.
National University of Ireland, Galway-– average tuition fees 6,000 EUR/year.
Royal College of Surgeons in Ireland – average tuition fees 6,000-8,000 EUR/year.
Take note that usually, non-EU/EEA students will have to pay double the tuition charged to EU students.
Costs of Living in Ireland
Ireland is a country where you will enjoy a balanced lifestyle. Living costs are a bit below average for the European area. Total living costs for an international student are around 600 – 873 EUR/month.
Average living costs in Irish cities;
Dublin and Cork: you will pay 730 – 873 EUR/month (without the accommodation costs)
Galway and other smaller cities: 600 – 700 EUR/month
Costs of Accommodation in Ireland
Accommodation plays a major role when it comes to expenses as a student in Ireland. This means students spend around 38% of their total monthly budget on housing.
Universities accommodation in residence halls usually costs above the European average of 200 – 300 EUR. Only 12% of the total international students enjoy accommodation in student halls, according to a European study. However, 72% of them are satisfied with the rooms and services.
Apart from residence halls, you can rent/share an apartment or choose home stay housing.
The main accommodation prices for students in Ireland are;
Student living alone: 414 EUR/month
Student living with partner/child: 470 EUR/month
Student living on campus: 375 EUR/month
Food Costs
Average monthly food costs are not high, these may cost around 240 EUR/month for grocery shopping. You can find cheaper food products in supermarkets such as Aldi, Lidl, Tesco, Dunnes or Superquinn.
You can also dine in a small restaurant and pay 15 EUR or enjoy a three-course meal for two in an average restaurant for 55 EUR.
Costs of Transportation
Students from Ireland can benefit from discounts for transportation especially if they use the Student Leap Card or the Bus Éireann services to travel around the country. Around 27% of the students use public transport in Ireland and a monthly pass with a special discount for students is around 50 – 55 EUR/month.
The most popular mode of transportation is the bicycle, chosen by 38% of the students. You can rent a bicycle to get around the city; rates start from 20 EUR/day.
Extra Costs
Some other small expenses you may need during your study;
books, research magazines: 70 EUR/month
medical insurance: 45 EUR/month
What is a Degree Program?
The Degree Programme refers to full-time, day-time academic courses leading to major awards as outlined below at or above Level 7 of the National Framework of Qualifications (NFQ).
There are six types of major award available in Ireland at these levels;
NFQ Level 7 = Ordinary Bachelor Degree (3 years duration).
NFQ Level 8 = Honours Bachelor Degree (3-4 years duration).
NFQ Level 8 = Higher Diploma (1 year duration).
NFQ Level 9 = Postgraduate Diploma (1 year duration).
NFQ Level 9 = Masters Degree (1-2 years duration).
NFQ Level 10 = Doctoral Degree (approximately 4 years duration)
Latest Admission Requirements for International Undergraduate, Postgraduate and PhD Studies at the Universities in Ireland
Before applying for space at any Irish University, you have to know what will be your qualification.
The National Qualification Framework of Ireland (NFQ) is responsible for recognizing the study programs, and this will enable you in making good decisions.
So, you will need to contact them through their webpage. For postgraduate courses, you have to apply through Postgraduate Application Center, which has varying rules for EU and Non-EU applicants.
Undergraduate entry Requirements/First cycle studies (bachelor's)
If you are planning to study in any university in Ireland at the undergraduate level, you will need to possess some valid documents. Below are the entry requirements at the universities in Ireland for Undergraduate studies.
Note you will still need to check with your university for any course-specific requirements as we only give the general documents here.
Before you start applying to the universities in Ireland, you must already be eligible for higher education studies at your home country. That  said, the required documents are:
A valid school leaving certificate
Satisfy all the course specific requirements
If any entry test is given, you must pass it
English proficiency results if your course will be in English.
Postgraduate entry Requirements/Second cycle studies (Masters)
If you are applying for a master's program at an institution in Ireland, you are required to be in possession of
A relevant Bachelor's or equivalent degree diploma.
Doctorate entry Requirements/Third cycle studies (PhD)
For Doctoral studies at any institution in Ireland, you must be in possession of a
A relevant diploma or master's degree program.
Language requirements for studies at universities in Ireland
Irish
As an international student, it is not compulsory that you must speak Irish before enrolling at the universities in Ireland.
English
You are required to prove your level of command of the English language through the results you received from your studies at upper secondary school or through the results you received at the TOEFL or IELTS tests if English is not your first language. The minimum accepted score for the TOEFL test is usually 580 (paper-based) or 237 (Internet-based), and 6.0 – 6.5 for the IELTS test.
We recommend you check with your institution if your studies of English from upper secondary school are sufficient to meet the English language requirement or you need to take the TOEFL or IELTS tests.
| | |
| --- | --- |
| Examination | Level Required |
| Irish Leaving Certificate in English | Ordinary level grade D |
| GCSE English Language | Grade C |
| GCE O-Level English Language | Grade C |
| University of Cambridge | Pass in Use of English Examination |
| IELTS | Composite score of 6.0- 6.5 with not less than 6.0 in any one component |
| Cambridge Proficiency | Grade C |
| Cambridge Advanced | Grade A |
| ARELS oral examinations | Pass |
| ETAPP | Grade C1 |
| PTE Academic | Minimum score of 36 |
If you are to study medicine in Ireland, as in addition to meeting the general entrance requirements, you must also write the Health Professions Admissions Test (HPAT).
Graduate level (second and third cycle)
Applying students must get a minimum grade of 2.1 (Honours Second Class) in their Bachelor's Degree.
Visa Requirements
As an international student, you need to take guidance from National Qualification Framework of Ireland (NQF) with regard to fulfilment of visa requirements for higher studies in Ireland.
Full List of Low Tuition Universities and Colleges in Ireland
All Hallows College
Athlone Regional Technical College
Dublin City University
Dublin City University
Dublin Institute of Technology
Dundalk Regional Technical College
St. Patrick's College Maynooth
Royal College of Surgeons
St.Patrick's College Maynooth
Tralee Regional Technical College
Trinity College Dublin
University College, Cork
University College, Dublin
University College, Galway
University of Limerick
Waterford Regional Technical College
University College Dublin
University College Galway
University College, Cork
The University of Dublin
University of Limerick
All Hallows College
Athlone Regional Technical College
Coolmine Community School
Dublin City University
Dublin Institute of Technology
Regional Technical College Cork
Regional Technical College Galway
Regional Technical College Letterkenny
Regional Technical College Limerick
Regional Technical College Sligo
Regional Technical College Tallaght
Regional Technical College, Carlow
Regional Technical College, Dundalk