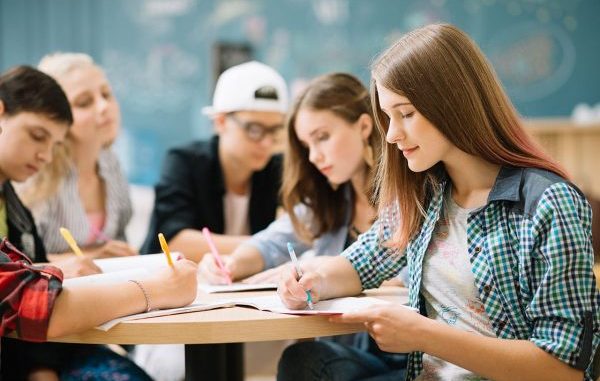 I have listed free tuition universities in Germany for international students located in these affordable cities, make an affordable destination choice today! Did you know you can study in Germany with a living cost as low as 200 euros per month? Sit tight and explore cities in Germany that are very affordable to live and study in.
List of Tuition Free Universities in Germany, Affordable Cities for International Students, and Cost of Living
Affordable Cities in Germany with Free Tuition Universities
Chemnitz
Cost of living in Chemnitz is cheap and affordable. A student studying in the area has to pay approximately 210 Euros for rent and running cost. What this means is that one can actually survive with only 210 Euros per month. Isn't that amazing?
List of Free Tuition Universities in Chemnitz
Chemnitz University of Technology
Dresden
Dresden is another city in Germany known for its extremely low cost of living. The estimated cost of living is put at 250 Euros per month which will cover the cost of food, internet, accommodation etc.
List of Free Tuition Universities in Dresden
Dresden University of Applied Sciences
Dresden International University
Dresden Academy of Fine Arts
Jena
In Jena, nothing is very far away and the quality of life is high. It is possible to live in a quite, leafy area and get to the town center in a few minutes. Jena has a temperate climate with warm summers and mild to cold winter.
List of Free Tuition Universities in Jena
University of Jena
Friedrich Schiller University of Jena
University of Applied sciences
Why Study in Germany as an International Student?
Why study in Germany as an international student? Because of the free tuition that these German universities provide for international students! There are numerous countries that charge tuition fees to international students, and some countries such as the USA, Canada, and Australia which charge anywhere from $10,000 to $50,000 per year in tuition. There are also free tuition universites in USA, but they are few compared to Germany. These German universities do not charge tuition because it is the policy of the government. Some private universities do charge tuition, but I have excluded them from the list.
Another reason for studying in Germany? Because of its excellent curriculum! German universities have produced great scientists, most notably Einstein, Planck, and Born. This fact attests to the fantastic academic programs and professors that these universities have. Not only in the STEM fields, but also in arts and humanities, universities in Germany are fantastic. So, many international students' dream is to study in this country.
So how do you fulfill your dream? You need to have a good GPA, good test scores in IELTS or TOEFL, and German proficiency test if your degree requires you to. Then, you will need to apply by completing the application form, submitting the required documents, and fulfilling the eligibility criteria. If you don't know how to apply to these universities check How to Apply to Universities in Germany.
Apply to as many universities to increase your chances, but don't apply to too many because you will not be careful with your application. Around 10-15 is sufficient for undergraduate, and around 5-10 is sufficient for Masters and PhD. To increase your chances, you should check out the Universities in Germany with the Highest Acceptance Rates. These universities accept the most percentage of international students each year, so if you apply to these, you will definitely have a great chance of getting free education in Germany.
Also, these universities have free tuition, but you will need to pay for living expenses if you do not get additional scholarships from these universities. To help you with living expenses, I highly suggest that you look at DAAD Scholarships, which is German Government Scholarships for International Students. Combined with these free tuition universities in Germany as well as other Best Scholarships in Germany, you can truly study in Germany for free.
List of Universities in Germany for International Students that are Tuition-Free
Technical University of Munich
Ludwig Maximilians University
Heidelberg University
Karlsruher Institute of Technology
Humboldt University of Berlin
Free University of Berlin
RWTH University
Technical University of Berlin
University of Tubingen
Albert Ludwig University
Georg-Augusta University of Göttingen
University of Hamburg
University of Bonn
Goethe University
University of Stuttgart
Darmstadt University of Technology
TU Dresden
Also, here's another aspect that you need to think of. These German universities are indeed tuition-free, but they do not provide accommodation or living expenses. You can either support yourself with your own money or you can support yourself with scholarships.