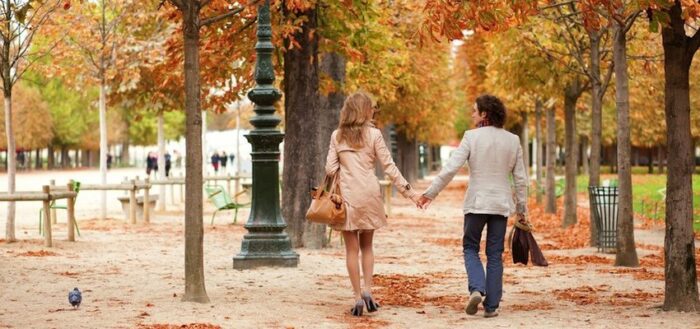 Study in France in English at the low tuition universities in France, tuition fees, cost of living, admission requirements, how to apply for study in France and finally enumerate the top universities in France.
Europe is blessed with many universities that operate on low tuition fees for international students. As statistics show, the majority of international students wish to study in Europe and also on low tuition fees.
Study in France in English- Cheap International Students' Universities with Tuition Fees and Other Useful Reviews
Tuition fees
The cost of study in France is very cheap as compared to tuition fees in UK and US. In public universities, tuition fees range from 150 – 800 Euro. These tuition fees depend on the level of study (like BS, Master's and Doctorate). Also, it is interesting to know that Courses like Engineering might have slightly higher fees.
Read also; schengen visa
Private colleges certainly operate on higher tuition fees ranging from 1500 – 6000 Euros per academic year. Most Business schools are private and usually charge a tuition fee of 4500 to 7000 Euro per year for international students taught in English.
There are more than 80 Universities, 200 Engineering and Commerce schools for international students to apply for studies in France. Basically, Undergraduate degree takes 3 years while Master's degree is usually 2 years. In France's public universities, the basic language of study is French.
Thus, international students whose native language is French can study at lower tuition fees. For bachelor's degree programs for Francophone students, the tuition fee is 188 Euro per academic year while engineering degrees' tuition fee is 611 Euro per academic year.
That of medicine related studies have tuition fees that differ depending on the program of study. You can also contact your school of choice for more information on this.
Cost of Living
Besides studying on low tuition in France, the cost of living in France as an international student is cheap and affordable. It can be estimated at 1,050 to 1,200 Euro/month. This covers accommodation, books, transports etc. This cost is lowest in minor cities and also depends on the lifestyle of the individual.
Undergraduate/First cycle studies – Licence (bachelor's) entry requirements
French baccalauréat or equivalent
The baccalauréat, often known in France colloquially as bac, is an academic qualification which French students take at the end of high school. It can be compared to a secondary/high school certificate/result.
You must pass the university entrance exam in your home country
If you are applying for a study program at an institute of technology, you should be ready to undertake a personal interview.
Postgraduate/Second cycle studies (master's) entry requirements
A relevant bachelor's or equivalent degree diploma.
Doctorate/Third cycle studies – Doctorat (PhD) entry requirements
A relevant master's degree diploma.
General requirements for studies at French Grandes Écoles
Grandes Écoles unlike public universities, which have the obligation to accept all applicants provided they hold a French baccalauréat or equivalent, use a very rigorous admission process. Students seeking to study at a French Grande École must be in possession of
A baccalauréat or equivalent diploma and they are ranked according to the results obtained at very competitive entrance examinations. These examinations are always conducted at the end of a two-year preparation program called "Classes préparatoires aux grandes écoles" (CPGE – Preparatory classes for Grandes Écoles).
Language requirements for studies at universities and colleges in France
French
The language of instruction at French universities and colleges is French. Thus, you are required to prove your level of command of the French language. If you are enrolling in the first or second year of a study program at university in France, you must prove your proficiency in French by either passing a language test or by obtaining a degree in French.
If you are applying for studies at a Grande École, or you intend to study in the third year of a study program, or plan to enrol in a master's or PhD program, you will have to check the French language requirement with your university in France since it varies depending on the study program. In general, you are expected to have a level of command of the French language corresponding to B1/B2 in the European Language Passport.
Language tests:
TCF (Test de connaissance du français – Test of knowledge of French)
Le TEF (Test d'évaluation de français – French assessment test)
Degrees in French
The DELF (Diplôme d'études en langue française – Diploma of French-language studies)
DALF (Diplôme approfondi de langue française – Advanced diploma in French language)
If you are a student from any of these categories, you are exempted from the requirement to demonstrate proficiency in the French language
Holders of the French baccalauréat, the international or European baccalauréat, and the Franco-German baccalauréat
International recipients of scholarships from the French government, international organizations, or foreign governments whose grants are administered by an approved French entity
Nationals of states where French is the official language: Benin, Burkina Faso, Democratic Republic of Congo, Côte d'Ivoire, Gabon, Guinea, Mali, Niger, Republic of CongoSenegal, and Togo
Nationals of multilingual states where French is one of the official languages and they have completed all of their secondary education in a French language institution: Burundi, Cameroon, Canada, Central African Republic, Chad, Comoros Islands, Djibouti, Haiti, Madagascar, Mauritania (except for students in the Arabic-language curriculum), Rwanda, Seychelles, Switzerland, and Vanuatu
Students graduating from bilingual programs in which French was one of the languages
Nationals of states in which final examinations for graduation from secondary school/high school are conducted primarily in French
List of Low Tuition Universities and Colleges in France
Universite de Caen
Universite de Franche-Comte
Universite de Marne la Vallee
Universite de Provence
Universite de Savoie
Universite de la Mediterranee
Universite des Sciences et Technologies de Lille
Universite Lumiere Lyon
Universite d'Orleans
Universite de Pau et des Pays de l'Adour
Universite de Technologie Compiegne
University of Picardie
University of Rennes
Nantes University
American University of Paris
College de France
Ecole Centrale Paris
Ecole Centrale de Lyon
Ecole Nationale Superieure de Techniques Avancees
Ecole Nationale Superieure des Mines de Paris
Ecole Nationale Superieure des Mines de St-Etienne
Ecole Nationale Superieure d'Electronique, d'Electrotechnique, d'Informatique et d'Hydraulique de Toulouse
Ecole Nationale Superieure d'Ingenieurs en Construction Aeronautique (ENSICA)
Ecole Nationale Superieure des telecomunnications de Paris (ENST)
Ecole Nationale de l'Aviation Civile (ENAC)
Ecole Nationale des Telecommunications de Bretagne
Ecole Normale Superieure
Ecole Normale Superieure de Lyon
Ecole Polytechnique
Ecole Superieure D'Electricite
Ecole Superieure D'Ingenieur en Electronique et Electrotechnique
Ecole Superieure en Sciences Informatiques
Ecole Superieure de Commerce de Paris
European Institute of Business Administration
Institut National de Physique Nucleaire et de Physique des Particules
Institut National des Sciences Appliquees de Lyon
Institut National des Sciences Appliquees de Toulouse
Institut National des Telecommunications
Institut Superieure D'Electronique du Nord
Institut d'Informatique d'Entreprise
Institut des Mathematiques Appliquees de Grenoble
Strasbourg University
Universite Paris IX Dauphine
Universite d'Aix-Marseille III
Universite d'Angers