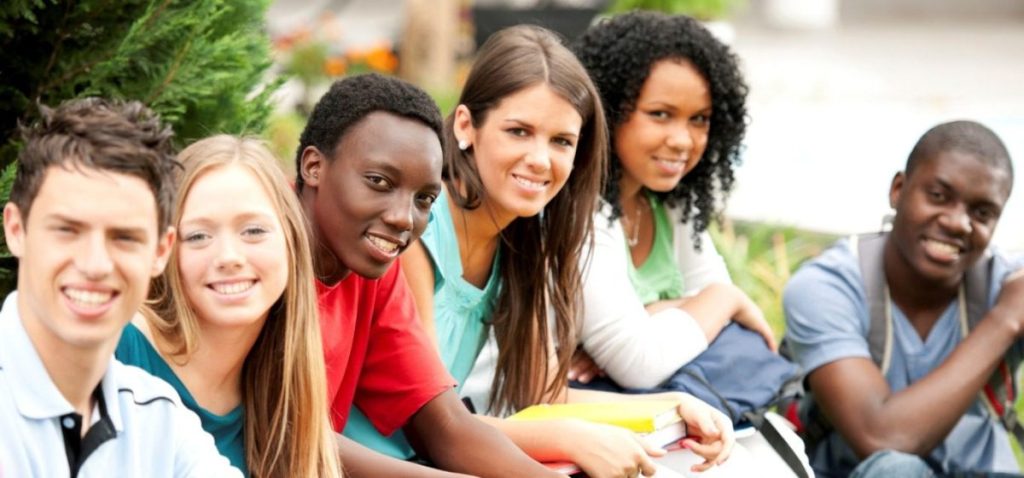 Are you an international student that needs help with processing international admission and scholarship? If yes, then we have got you covered; contact any of the best ten study abroad consultants today and turn your dreams to reality.
Today we are going to look at the different consultants international students who wish to study abroad can get in touch with so as o be properly guided on when, how and where to study abroad.
These consulting agencies help you apply for scholarships and grants, admission, visa and even render a lot of other services. They even coach you on the choice of program, career prospects, country & university.
Some of these agencies recruit students from their countries only while others recruit both local and international students. They charge undisclosed fees for their services. Some of them offer free consultation services.
Review of Reputable Study Abroad Consultancy Agencies with Their Contact Information
IDP Education Service
IDP is an education agency located in India, they assist mainly Indian students secure admissions and scholarships to study abroad. You need to inquire from them if they can assist students from other countries too; if they do, they may charge you a bit higher than their local students.
They render the following services;
Counselling
course advice
visa application
scholarship application
admission processing
IELTS Online Test
Free consultation
They help students secure admissions in the following countries;
Australia, UK, USA, Canada, New Zealand, Ireland. Both undergraduate and graduate students are welcomed; please contact them via 1800-102-2233 from 9am to 7pm everyday.
Helpful Articles
SICAS Consulting Agency
This is an education agency based in China; they help international students from any country get admission into any university in China.
They offer the following standard services;
Admission application and tracking
Admission letter delivery to student
Booking accommodation
Scholarship application.
They also offer one-for-one services which include;
Study abroad planning
Admission guarantee services
Airport pick up
University transfer service
Future career consultation.
Contact them via http://www.sicas.cn to find out more about their services and how much they charge.
IES Abroad – Institute for International Education of Students.
This is a not-for-profit organisation in the sense that the resources they amass are being given back to students in the form of scholarships and aids.
It is your number one study abroad organisation; they partner with different schools home and abroad to offer quality services to international students.
This organisation is a school and also a study abroad consultancy agency. They partner with different schools to offer certain courses.
Their services include;
Internship placement
Admission Processing
Scholarships and aids
Health & safety training
Professional certification trainings
They are mainly in partnership with US Universities. They help international students from any country gain admission into American Universities.
Official website; iesabroad
Student Travel International
This is one of the study abroad agencies in Nigeria. They assist students from Nigeria gain admission into schools in Ireland, Canada, South Africa, UK, Malaysia, Dubai and USA.
They charge an undisclosed fee for their service.
Website- http://www.stinigeria.net.
Kampus Konnekt49
This is a study in Germany consulting service, and an online networking platform for students aspiring to study in Germany to connect with those already studying in the country.
Their passion is to bridge the socio-cultural and educational gap between African and German youths through sensitization and information. It was first initiated and founded by Solomon Eko, Adewale Adeoye and Vincent Filani, three dynamic young men who saw the potentials that abound in promoting and making the German language and culture, popular in Nigeria, especially in schools and colleges.
The first phase of the project kicked off in September 2009, at the University of Lagos, Akoka, Nigeria, with the inauguration of a club, in partnership with the Goethe Institut, the German cultural institute based in Lagos, Nigeria. In conjunction with the Goethe Institut, trainings and exchange programs were organized to generate awareness on what it takes to study in Germany as well as the various unique opportunities that are inherent in the German educational sector.
Today, Kampus Konnekt49 has been able to assist several African students in fulfilling their dreams of studying in Germany. At first it was mainly for Nigerian students, but now their horizon has expanded to include all African countries.
They offer the following services;
Study in Germany Consulting
Basic German Language Training
German Migration & Diaspora
Translation
Social Networking
German Students Academic Exchange
Official site; kampus konnekt49
ISEP Education
The agency makes studying abroad very affordable. They recruit international students, interns and volunteers or their programs in about 50 different countries abroad.
Any international student is eligible for their service.
They offer the following services;
Internship placement
Student exchange
Direct admission
Volunteer programs
Summer programs etc.
If you need affordable education, consult ISEP via email – info@isep.com or phone number – 1-703-504-9960.
CIS Abroad
CIS abroad offer summer, internship, & study abroad services for college-aged students.
They have access to universities in 19 countries in Europe, Australia, New Zealand, Latin America, Asia, South Africa, and Hawaii.
Consult CIS Abroad if you wish to study in any of the above listed countries by visiting their official website http://cisabroad.com.
Bowell Educational Services Limited
A Nigeria-based agency located in Lagos. They recruit Nigerian students for universities in USA, Russia, Georgia, Malaysia, China, Bulgaria, Romania, Canada, Lithuania, Ukraine, Cyprus, UK, Singapore and Moldovia.
Consult them today through their official website http://www.bowelleducation.com.ng.
Emion Placement Resources Limited
If you are a Nigerian student wishing to gain admission a foreign university in India, Russia, Sweden, Finland, Cyprus, Malaysia, Netherlands, UK etc, consult Emion, their services are incomparable.
Official website-http://www.emionplacement.com.
CEA Education Consultant
This organisation helps international students secure admissions in countries like Argentina, Chile, China, Costa Rica, Czech Republic, England, France, Germany, Ireland, Italy, South Africa and Spain.
They also help you with scholarships and grants. They also help process visa and even accommodation. Visit their official website to find out their charges and what you should expect from them.