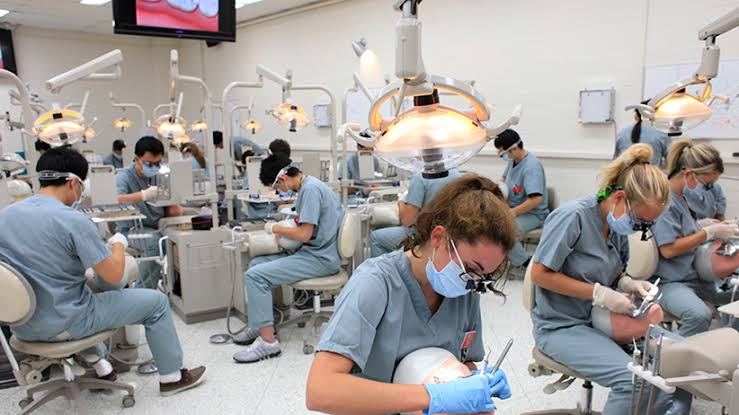 Find out all you need to know about wusom – windsor university school of medicine, this is a rich review. Fees associated with studying in a medical school can be very high, thus, depriving some students the opportunity of earning a degree in medicine or other medical related-programs.
If you desire to attend a medical school, but still researching probably on medical schools with a much affordable tuition, then, a study in the beautiful Carribean Island, Saint. Kitts, at Windsor University School of Medicine (WUSOM), may be your best bet. Accreditation, ranking and tuition fee information available.
Easier admission processes, cheaper tuition fees and sometimes a sense of adventure, seems to be the major booster for many prospective med students to study medicine in the Caribbean.
About WUSOM – Windsor University School of Medicine
Windsor University School of Medicine, was founded in 1998, Windsor is a private higher education institution located in the medium-sized town of Basseterre. Windsor University School of Medicine is a fully licensed, chartered and accredited medical school in St. Kitts.
Windsor University School of medicine was started in conjunction with the Government of St. Kitts and recognized by the Medical Council and Board of Government of St. Kitts. Windsor University School of Medicine is recognized and listed in World Health Organization directory of medical schools.
The School of Medicine offers courses and programs leading to officially recognized higher education degrees such as bachelor degrees in several areas of study.
Windsor confers upon its graduates the Doctor of Medicine (MD) degree. The university also has clinical education campuses in Carbondale, Illinois and Houghton Lake, Michigan.
Facts to Note;
USA Clinical Rotations: Yes
Time required for MD: 10 semesters
Loans: private loans
Windsor also offers a 3 semester pre-medical program for high school graduates who have not completed the necessary prerequisites for the MD program.
School Ranking
Country rank – 1
World rank – 10002
Tuition Fees
Apparently, Windsor University School of Medicine (WUSOM) provides a cost effective alternative to the high-priced medical schools you might already have explored. WUSOM's fees are very reasonable.
The tuition fees per semester at WUSOM are currently as follows: $3,990 for the pre medical program; $4,990 for the basic sciences program MD 1-4, and $6,490 for MD 5; and $6,490 for the clinical sciences program MD 6-10.
Textbooks
At WUSOM, textbooks may be rented at the school library. You can pay a refundable deposit of $100 for the pre-med program and $300 for the basic sciences program
Exam fees will range from $100 to $400 depending on the program.
Curriculum
The MD program at Windsor is a 10 semester course of study that consists of three semesters per calendar year. Semesters 1-4 are basic sciences semesters that are completed at the university's Saint Kitts campus.
Semester 5 (Introduction to Clinical Medicine) is completed either at the Saint Kitts campus or at one of the university's three clinical education campuses in the United States. Semesters 6-10 consist of 72 weeks of clinical clerkships that are completed at either Joseph Nathaniel France General Hospital in Saint Kitts or hospitals in the United States.
Accreditation and Recognition
Windsor University School of Medicine is chartered in Saint Kitts and accredited by the Accreditation Board of Saint Kitts and Nevis, a recognized accrediting agency listed in the FAIMER Directory of Organizations that Recognize/Accredit Medical Schools (DORA).
The university is listed in the World Directory of Medical Schools but was denied accreditation by the CAAM-HP in 2017.