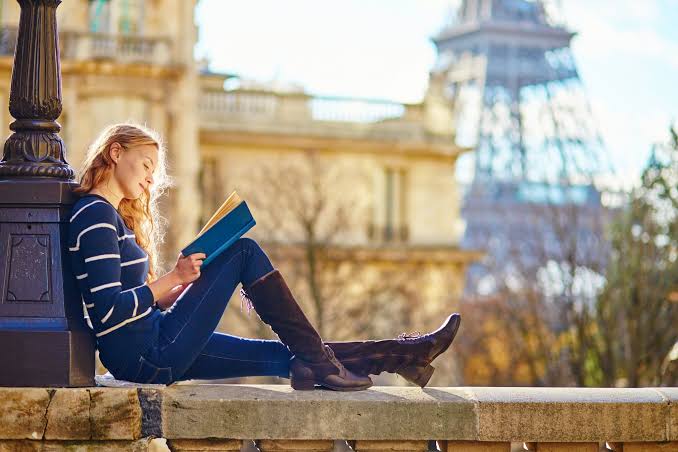 Study abroad at low tuition universities and colleges in Belgium, tuition fees, cost of living and admission requirements are what we shall look into in this article. To study abroad in Belgium is one of the best experiences international students can get.
Many universities in Belgium have a strong international outlook and composition as well as a strong position in the international rankings. The country has a population of 11.2 million and Brussels is the capital.
It is worthy for me to bring to your kind notice that Belgium is one of the countries in Western Europe that has very low and affordable tuition universities for international students to study their varying courses.
Study Abroad in Belgium, Universities in Belgium with Tuition Fees, Living Costs etc
Cost of Living
Live in Belgium is moderate and inexpensive. Students already studying in Belgium can testify that the cost of transportation, food, books and other expenses are cheaper and affordable than in other advanced European countries.
As an international student, you should budget 800 to 900 EUR/month. But this is an estimated amount which solely depends on the spending rate and lifestyle of the individual.
See the draft below!
Courses and books ……………………………35 €
Accommodation………………….…………….500 €
Food…………………………………………. 300 €
Healthcare, insurance, medical costs……..…20 €
Public transport……………………………… 40 €
Other expenses… ………..….. 55 €
General Admission Requirements for Undergraduate, Postgraduate and PhD Studies at the Universities in Belgium
International students desiring to study in Belgium should note that the admission requirements for studies at public higher education institutions in Belgium sometimes differ depending on whether you intend to study in the Flemish, French or the German-speaking community.
Note We suggest you to contact the higher education institution of your choice to find out the terms of admission after reading this article.
Undergraduate entry Requirements/First cycle studies (bachelor's)
If you are applying for studies at the undergraduate level, you must possess some documents to get you started.
A relevant Secondary school result/High school result/Secondary Certificats/Diplomes/Diploma programmes result recognised to be equivalent to the upper secondary education certificate issued in Wallonia-Brussels.
Specific requirements in the Flemish community
If you are registering for a program in Medicine or Dentistry, you will have to pass an admission test. The admission test is organized every year by the Ministry of Education in Belgium.
A skills test is also required for students who wish to pursue an artistic education, such as "Visual Arts", "Audiovisual Arts" or "Music and Performing Arts". The test is organized by each institution.
Specific requirements in the French community
Apart from the general admission requirements, students are required to pass an entrance examination if they wish to register for studies in applied sciences.
Postgraduate entry Requirements/Second cycle studies (master's)
For master's studies, you must have any of the below documents
·A Bachelor degree or equivalent degree diploma
·A Licencié / Licentiaat (or another two cycle diploma) with good grades will be considered for admission to a Masters degree.
Doctorate entry Requirements/Third cycle studies (PhD)
For Doctoral studies at any institution in Belgium, you must be in possession of a
·A relevant diploma or master's degree program.
Language requirements for studies at universities in Belgium
If the course you want to study is extremely competitive, you will need to be very fluent in the language of instruction for that course as this will bolster your chance of being successful.
Read also; cheap universities in Jersey
Similarly, you will have to prove your proficiency in Dutch, French or German depending on whether the program is offered by an institution in the Flemish, French or German-speaking Community.
For programs conducted in a foreign languages (e.g English), you will be required to prove your knowledge of the language of instruction. IELTS is widely accepted to prove proficiency in English.
Tuition fee at the universities and colleges in Belgium
For EU Students
Tuition fees for EU students are usually lower than those of international students. In Belgium, tuition fees for EU students range from 374 to 836.96 EUR per year for institutions in the French community.
About 0.70 to 9.30 EUR for institutions in the Flemish community and an average of 435 EUR for institutions in the German-speaking community.
For International students
International students have to pay some tuition fees ranging from 890 EUR to 4175 EUR per year for institutions in the French community. About 0.70 to up to 25 EUR for institutions in the Flemish community and an average of 435 EUR for institutions in the German-speaking community.
Low Tuition Universities and Institutions in Belgium
Brussels University
Catholic University of Louvain
Faculte Polytechnique de Mons
Katholieke Universiteit Leuven
Limburgs Universitair Centrum
Royal Military Academy
Universite Libre de Bruxelles
University of Ghent
University of Kent
University of Liege
University of Namur
Vesalius College (Vrije Universiteit Brussel)Boston University
Brexgata University Academy
Flanders Business School
Université de Liège
Universiteit Antwerpen
Universiteit Gent
Vrije Universiteit Brussel
American Universities in Belgium
Boston University
American University
Higher Education in Belgium
Entrance examinations exist only for Civil Engineering, Architecture, Dental Sciences, Medical Sciences, Nautical Sciences and Fine Arts. Higher non-university education offers short-term (one cycle), three-year study courses and long-term (two-cycle) four-to five-year study courses of academic level. University education takes four, five, six or seven years, depending on the area.
Tuition is free but there are registration fees for all public institutions which are set by the government. Registration fees are around 700 Euros.
Numbers of courses in English are growing. Several courses are taught in English: Arts, Engineering, Business and Economics.
Master's degree (post-graduation) is for two year for most of the courses, some M.Sc. (like Economics) programs are for one year too.
IELTS is widely accepted to prove proficiency in English.
I really hope you enjoyed this post.  You can read more or always check back for new posts.