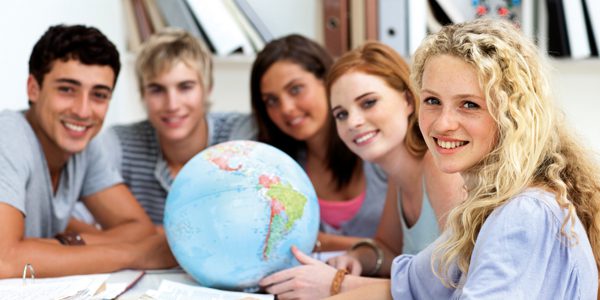 Why pay for college admission when there are many top universities abroad that process admission for free.
Searching for colleges without application fees is always a hard job, but here we are to help you through with lists of universities and colleges across the world that process admission without requesting for application fee.
These days, it's not only expensive to study in a college abroad, but it's also expensive to submit an application for admission.
The average application fee charged by schools for admission is US$75. Majority of students consider this application fee as a barrier to their educational career.
Lists of Colleges and Universities in the World that Doesn't Charge Application Fee
Applications to universities are no easy task. In addition to considering finances for funding university studies, prospective students also need to consider application fees.
This applies to the vast majority of universities and this has become a key obstacle to numerous students in their educational career.
Certain universities in the United States, for example, can charge over $100 per application in certain cases. This imposes a heavy financial strain on countless international students who intend to apply to several universities.
However, all is not lost of course! Universities do offer a certain amount of flexibility that allows prospective students to bypass these financial obstacles. In some cases, universities offer a 'waiver' that enables select students to override the application fee.
It is highly recommended that you e-mail the admissions office to confirm if an application fee waiver is granted.
Suggested Article; Meaning of PhD
But in other cases, certain universities charge no expenses for an application at all! This is typical if students submit an online application.
In this article, we will provide you with information regarding several universities that cost no expenses when it comes to submitting an application.
Type the name of any of the schools in your browser and search, it will bring out the official website, visit it for more information.
Universities and Colleges in Australia with Free Applications
Bond University
Charles Darwin University
University of South Australia
The University of Notre Dame Australia
University of Wollongong Australia
Universities and Colleges in Korea with No Application Fee
Ulsan National Institute of Science and Technology
Pukyong National University
Kumoh National Institute of Technology
Royal Road University
Quest University International
Booth University College
Universities and Colleges in China with No Application Fee
Like Korea, there are 3 universities in China with no application fee.
South China University of Technology
Shandong University
Huazhong Agricultural University
Rank in Forbes To Colleges # 16

Carleton College Ranking in Forbes Top Colleges # 16
Without Application Fee by using the Common App online platform

Wellesley College ranking in Forbes Top Colleges # 29
Without Application Fee by using the Common App online platform

Colby college ranking in Forbes Top Colleges # 39

Kenyon college ranking in Forbes Top Colleges # 42
Without Application Fee by using the Common App online platform

Smith College ranking in Forbes Top Colleges # 49
Without Application Fee by using the Common App online platform

Reed college ranking in Forbes Top Colleges # 49
Without Application Fee by using the Common App online platform

Grinnell college ranking in Forbes Top Colleges # 58
Without Application Fee by using the Common App online platform

Union college ranking in Forbes Top Colleges # 57

Centre college ranking in Forbes Top Colleges # 81
Without Application Fee by using the Common App online platform

Bryn Mawr College ranking in Forbes Top Colleges # 65
Without Application Fee by using the Common App online platform

Ranking of Earlham college in Forbes Top Colleges # 91

Depauw University ranking in Forbes Top Colleges # 92
Without Application Fee by using the Common App online platform

Denison university ranking in Forbes Top Colleges # 95
Without Application Fee by using the Common App online platform

Ranking of Rhodes College in Forbes Top Colleges # 93
Without Application Fee by using the Common App online platform

Mount Holyoke College ranking in Forbes Top Colleges # 97
Without Application Fee by using the Common App online platform

College St. Olaf ranking in Forbes Top Colleges # 109
Without Application Fee by using the Common App online platform

University of South ranking in Forbes Top Colleges # 98
Without Application Fee by using the Common App online platform

Hampshire college ranking in Forbes Top Colleges # 110
Without Application Fee by using the Common App online platform

Case Western Reserve University ranking in Forbes Top Colleges # 127

Lewis and Clark college ranking in Forbes Top Colleges # 115

Trinity university ranking in Forbes Top Colleges # 132

The college of Wooster ranking in Forbes Top Colleges # 136
Without Application Fee by using the Common App online platform

Juniata college ranking in Forbes Top Colleges # 133

Presbyterian college ranking in Forbes Top Colleges # 142
Without Application Fee by using the Common App online platform

Ohio Wesleyan university ranking in Forbes Top Colleges # 145
Without Application Fee by using the Common App online platform

Drake university ranking in Forbes Top Colleges # 143
Without Application Fee by using the Common App online platform

Hendrix college ranking in Forbes Top Colleges # 152
Without Application Fee by using the Common App online platform

Hobart Willian Smith college ranking in Forbes Top Colleges # 160
Without Application Fee by using the Common App online platform

Creighton ranking in Forbes Top Colleges # 156
Without Application Fee by using the Common App online platform

St. John's college ranking in Forbes Top Colleges # 162

Hamden Sydney college rankings in Forbes Top Colleges # 171
Without Application Fee by using the Common App online platform

Beloit college ranking in Forbes Top Colleges # 165
Without Application Fee by using the Common App online platform

Hills Dale college ranking in Forbes Top Colleges # 178
Without Application Fee by using the Common App online platform

SLU – Saint Louis University

Saint Louis University ranking in Forbes Top Colleges # 191
Without Application Fee by using the Common App online platform

Transylvania university ranking in Forbes Top Colleges # 184
Without Application Fee by using the Common App online platform

South Western university ranking in Forbes Top Colleges # 197
Without Application Fee by using the Common App online platform

Ursinus college ranking in Forbes Top Colleges # 193
Without Application Fee by using the Common App online platform
Other Universities and Colleges in the United States with No Application Fee
Alcorn State University
DePauw University
Denison University
Brandman University
Kenyon College
Hampshire University
Lawrence University
Jackson State University
Gustavus Adolphus College
Berea College
Baker University
United States Military Academy at West Point
Tulane University
Lawrence University
Gustavus Adolphus College
New Mexico Military Institute
University of Dayton
United States Merchant Marine Academy
The University of St. Thomas – Minnesota
Illinois Wesleyan University