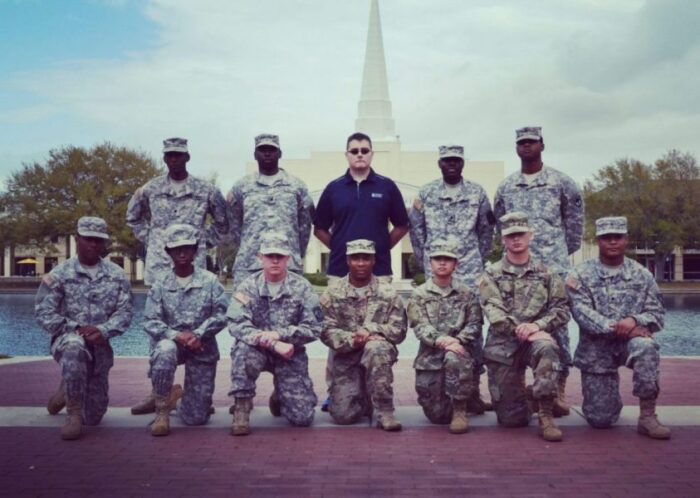 I took pains to research on scholarships available to veterans, military, their family members, spouses, children or dependents. If you belong to one of the afore-mentioned groups, explore our long list of different scholarship options for military personnel and families.
Scholarships for Veterans and Family
Veterans and their family members may be eligible for a wide variety of college scholarships. These can supplement other funding, like GI Bill 5 assistance, Pell Grants, or other scholarships, making college more affordable.
Some awards are only available to veterans while others are open only to their family members.
Scholarships for Veterans
Military veteran scholarships are a great option for any former military member, including those who did and did not reach official retirement age. Often, the primary qualification is either an honorable discharge or anything other than a dishonorable discharge, though some may require a certain amount of service time.
Read also; study-in-the-uk-cheap-tuition-universities-in-the-uk-with-tuition-fees-and-visa-requirements/
Here is a list of scholarships for veterans:
It's also important to note that each organization can set additional requirements. For example, some of these military scholarships for veterans may only be open to people who served in particular branches or units, or during specific periods.
Grants for Veterans
Grants for veterans function a lot like scholarships. The money does not have to be repaid, making it a great option to make college more affordable.
However, grants aren't as widely available. Here is one option veterans can explore:
Scholarships for Those Dependent on Veterans
Dependents of veterans can also find scholarships. These may be open to the children of veterans, veteran's spouses, or even their grandchildren.
Scholarships for Veteran Children
Scholarships for Veteran Spouses
Scholarships for Active Military Men
Certain military scholarships are open to active duty service members. These options are ideal for military personnel who want to further their education while they are serving their country.
Here is a list of active duty military scholarships:
It's important to note there are additional requirements beyond being active duty. For example, some military scholarships are affiliated with specific branches, units, or college majors.
Grants for Personnel in Active Service
Active duty military personnel can also benefit from college grants. These aren't as plentiful as scholarships, but that does not mean it isn't worth exploring.
Here is one great place to start:
Scholarships for Military Dependents
Collectively, the spouses and children of military personnel are known as dependents. However, they don't always have access to the same scholarship opportunities
Scholarships for Military Children both Active and Retired
Students who are the child or grandchild of an active duty or retired servicemember may benefit from a variety of scholarships for military children. While each has its own requirements, many of them are open to practically any dependent child.
Here is a list of scholarships for military children:
Military Spouse Scholarships
Military spouse scholarships target the men and women who love and support a servicemember. They are designed to make college more affordable and may be less competitive since fewer people are eligible.
Here is a list of military spouse scholarships:
Fellowships and Grants for Military Dependents
In some cases, military dependents can also qualify for grants. Here are some grants for military spouses and children that are worth exploring:
Other Scholarship Options
Veterans, active duty military, and their families aren't limited to the scholarships above. In fact, there are tons more available.
For example, there are scholarships for STEM students, scholarships for women, scholarships for minorities, and many awards that are open to almost anyone who is heading to or already in college.