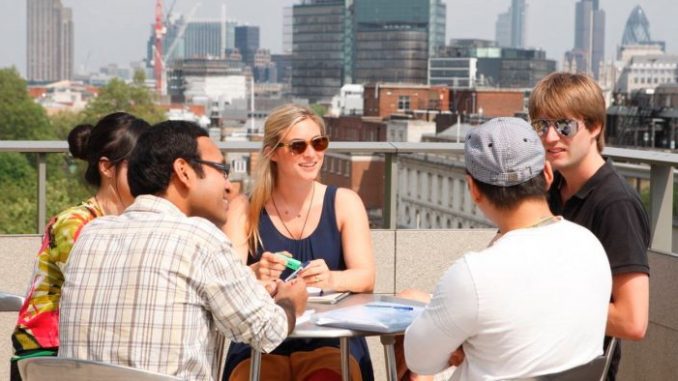 In this article, we will consider how to study abroad in Luxembourg with the low tuition universities in Luxembourg for international students, tuition fees, cost of living, admission requirements and how to apply.
About Luxembourg
Official the Grand Duchy of Luxembourg, Luxembourg is home to just over 602,000 people. Only just more than half of this population is made up of Luxembourgers, making the country very welcoming to international students. It is headed by the world's only remaining grand duchy, Grand Duke Henri.
A small landlocked country in western Europe, Luxembourg is a political powerhouse. Its capital is one of the three official capitals of the European Union, as well as being the seat of the European Court of Justice.
International students choosing Luxembourg will have an enriching higher education experience in one of the smallest sovereign states in Europe.
Study Abroad in Luxembourg; List of Top, Affordable  or Free Tuition Universities in Luxembourg for International Students
Why Study in Luxembourg?
With a modern society, Luxembourg is multilingual and multicultural. The country's long and interesting history has lead to it having a mix of Dutch, German and French cultures. The invasion of Luxembourg during World War II lead to them being a founding member of the European Union, and the country continues to be an active member of the EU, as well as the United Nations and NATO, among other organisations. Luxembourg's culture, people and languages are all highly connected to its neighbouring countries.
Cost of Studying and Living in Luxembourg
Luxembourg uses the Euro (€) as its currency.
The tuition fees you are required to pay will depend on what type of course you choose to study and at what level. On average, you should expect to pay between €400 and €800 per year. For business-related studies, tuition fees are more expensive, around €4,000-€5,000 per year. If you choose to study at a business school, you should expect to pay tuition fees of around €17,000 per year.
It is common for universities in Luxembourg to offer halls of residence, which is a much cheaper form of accommodation. If you choose to live in halls of residence, it will cost between €350 and €500 per month. Students who come to study in Luxembourg also need to consider the cost of health insurance. If you are an EHIC card holder, you will be able to access the same healthcare as Luxembourg citizens at the same price. You do not need to purchase any additional health insurance cover.
If you are not an EHIC card holder, you will need health insurance for the duration of your studies. This means that you will need to purchase a health insurance policy if you do not already have one. If you do have health insurance already, you need to ensure that it is valid in Luxembourg. Your institution will be able to provide assistance with this.
Admission Requirements
Admission requirements may not be the same for all countries. Below are the necessary documents you must submit before your application can be considered;
Admission Requirements for Undergraduate studies at universities in Luxembourg–
Senior Secondary School Leaving Certificate
Proof of English, e.g. O'level Credit in Use of English, TOEFL or IELTS.
For Graduate studies;
Bachelor's degree,
Transcripts showing all courses and grades
Proof of English, e.g. TOEFL or IELTS or a documented proof that your first degree was taught in English language can be accepted.
Student Visa
Depending on where you are from, you may require a visa to study in Luxembourg. If you are from an EU/EEA country, you will not need to obtain a visa. If you are from any other country, you will need to obtain a visa to study in Luxembourg. If you require guidance about this process and more information on the requirements, be sure to contact your institution.
Student Visa Requirements
International students that are not from the EU region and planning to study in any university in Luxembourg must apply for a visa at the Embassy or Consulate of their home country.
They must show the following documents;
A passport valid for at least three months and longer than the validity of the visa.
One application form and two passport size photographs.
Proof of accommodation in Luxembourg.
Show that you have sufficient funds to take care of your expenses during your stay in the country.
Adequate medical insurance
A letter from the college or university confirming that you have been offered admission to study in Luxembourg.
Kindly check the requirements out with your home embassy.
Languages
Luxembourg has three official languages. These are French, German and Luxembourgish. Luxembourgish is the mother tongue of almost all Luxembourg residents, with official business being conducted in French, and the first teaching language in schools being German.
Higher education in Luxembourg tends to be delivered bilingually. This means that your course will likely be offered in one of the following combinations: French/English, French/German or English/German. No matter what language you choose to study in, you will have to provide evidence of your proficiency. If you do not meet the required teaching standards, it is common for universities to offer language courses.
Studying in Luxembourg is a fantastic chance to learn new languages, and potentially finish your degree with an advanced knowledge of three different languages. Communicating with locals and other students in all three languages is a perfect way to practice. Having one extra language looks great on your CV/resume, so imagine how more than one would look!
How to Apply
As an international student, you have to scan for any low tuition university in Luxembourg that runs your preferred program. After this, you only need to login to assess the online student account (which will be created by you).
When your account is active, you will get a notification to upload the necessary document required, depending on your level of preferred study. If you cannot do the application this way, you can conveniently forward your application to Student Services.
List of Top, Affordable and Free Tuition Universities in Luxembourg for International Students with Tuition Fees Ranging from 400 – 800 Euros per Year
University of Luxembourg
Luxembourg School of Business
Sacred Heart University Luxembourg
European Institute of Public Administration ( EIPA )
Miami University Dolibois European Center ( MUDEC )