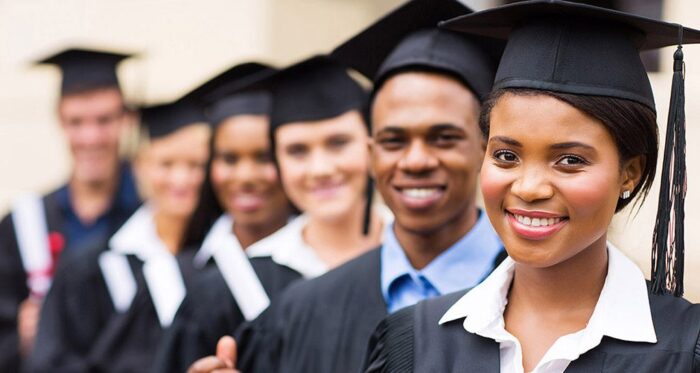 Don't spend much for college, look out for low tuition universities and colleges in Denmark, tuition fees, cost of living in Denmark and admission requirements.
These are exactly what we have covered in this article. Also, I will like to let you know that there are many low tuition study abroad options one can choose from in Denmark.
Find Out Universities and Colleges in Denmark with Low Tuition Fees for International Students
Denmark as a Country
Denmark is known for its cheap and affordable tuition universities and colleges where international students with low financial income can study their dream courses.
It is also a popular international study destination in central Europe. Arriving at Denmark, you will discover that high-quality English-taught degree courses are operated there and innovative teaching methods which are practical based are used.
The very good European standard of living and diversified study subjects make Danish universities important contenders on the international higher education market. Before you finally decide if to study in Denmark or not, let's consider other factors.
Tuition Fees
In Denmark, tuition fees to study at Bachelor's or Master's level is free only for students coming from the EU/EEA area and also for students participating in an exchange programme in Denmark.
In addition to that, most programmes are free but not all. All international students will have to pay some tuition fees of about 6,000 Euro.
Besides noting this, the tuition fees will also depend on the course one desires to study and the university offering the course. Above all, the average tuition fees is around 12,000 – 15,000 Euro/year. If you have the following you won't have to pay tuition fees as well
Permanent residence permit in Denmark,
Temporary residence permit which can be changed to a permanent one,
Parent from a non-EU/EEA country who is already working in Denmark.
Cost of Living
Costs of living as an international student in Denmark are generally higher when compared to most places of the world. If you intend to live in the major cities like Copenhagen, you have to budget your expenses wisely so that you can put down the cost.
About 700 to 900 Euros every month can cater for your needs and will cover expenses like accommodation, books, food etc.
Read also; low tuition universities in Malta with tuition fees
In the other hand, staying in minor cities in my opinion should be the best option since the living cost is cheaper.
How to Apply
The Danish Immigration Service recommends that the application be submitted in about 2-3 months before your expected arrival.
If you are an international student, it is wise to send your application to the Danish mission in the country you come from or have lived in for the past 3 months.
You can also obtain the application forms from the mission or from the Danish Ministry of Foreign Affairs website.
If there is no Danish mission in the country in question, you can contact the mission of the Schengen country, which represents Denmark.
Admission requirements
Again, in Denmark, the admission requirements are not the same for all courses or programmes. It is advisable to get this information from the institution you wish to study in.
We can still assist you on that. All you need to do is to send us the name of a university in Denmark that you may want to study in via a mail, the course and the level of study.
Undergraduate entry Requirements/First cycle studies (Bachelors)
If you want to study in any university in Denmark at the undergraduate level, you will not just pack up your loads to the university and start lectures immediately. It is necessary for you to first check the admission requirements for your level and status to know if you are eligible for higher education studies in Denmark. Below are the entry requirements at the universities in Denmark for Undergraduate studies. Endeavor to contact your university of choice for any course-specific requirements.
A valid school leaving certificate
If any entry test is given, you must pass it
Postgraduate entry Requirements/Second cycle studies (Masters)
If you are applying for a master's program at an institution in Denmark, you are required to be in possession of
A relevant Bachelor's or equivalent degree diploma.
Doctorate entry Requirements/Third cycle studies (PhD)
If you are applying for doctoral studies at an institution in Denmark, you must be in possession of a
A relevant diploma or master's degree program.
Language requirements
Danish:
If your course will be in Danish, and you are from one of the Nordic countries, you don't need to take a Danish test. But for international students that hail from countries that do not belong to the Nordic group, and wish to learn in the Danish language, you will need to prove your proficiency in Danish language.
English:
A certificate/result proving your proficiency in English is required during your application to any Danish university if you intend to study in English language. For more information about the language requirements, kindly visit your university of choice's webpage.
Low Tuition Universities and Colleges in Denmark
Aalborg Business College
Aalborg University
Aarhus University
University of Copenhagen
University of Southern Denmark
Roskilde University
Royal Danish School of Pharmacy
Royal Veterinary and Agricultural University
Technical University of Denmark