If you are interested in earning a top affordable online Accredited Psychology degree be it online Bachelor's or Master's degree in psychology and want to get reliable information, you've come to the right place.
As technology progresses and traditional brick-and-mortar schools seek to increase enrollment, the number of possibilities for completing a totally online psychology degree is growing. This page is meant to assist those considering an online psychology degree in learning about career choices, determining whether distance learning is suited for them, and researching degree alternatives using our unique rating of the best online psychology degree programs.
Is Online Learning Right For You?
The advantages and disadvantages of online classes are similar to those of regular classrooms, and they are heavily influenced by your educational background and chosen learning techniques. There are a number of success variables to consider when deciding whether or not online learning is good for you.
Self-direction is perhaps the most crucial factor to consider. Because online learning is typically self-paced, students who excel in an online learning environment are self-motivated and able to set and achieve their own deadlines for homework. Furthermore, while many courses use web conferencing and feature some real-time discussion, not all do; face-to-face connection with instructors and peers is often limited when compared to traditional students' campus involvement.
Another thing to keep in mind is that on-campus concentration or specialization options may not always be available when completing your psychology degree online. However, depending on a school's selection of online psychology courses, informal concentrations such as child psychology, school psychology, or forensic psychology can often be developed.
Many online psychology degree programs require students to complete an internship or practicum experience, which is related to this. Those taking online courses from a state different than the one where their school is located may need to arrange an internship in their own community.
Benefits of Earning a Psychology Degree Online
Of course, there are advantages to earning a psychology degree through online classes. Students have a growing number of options as campus-based schools expand their online offerings. The flexibility is one of the most appealing aspects of pursuing an online psychology degree.
Students can "attend" classes on weekends, before or after work, or at other suitable hours because many courses are asynchronous (that is, finished at the student's pace (within certain constraints). For full-time workers, stay-at-home parents, and others with responsibilities that make on-campus scheduling impossible, online learning is a wonderful choice.
Another advantage of receiving a psychology degree online is the ability to attend an out-of-state university without having to relocate. Distance learning may be an option for you if you reside in a region where the best psychology schools are not within commuting distance. Furthermore, while some programs allow you to complete your psychology degree totally online, others are designed for students who already have an associate's degree or a particular number of college credits. Transferring these credits to a four-year institution can help you finish your bachelor's degree faster.
Conclusively, online courses can help you save money on your bachelor's degree. Many institutions offer in-state tuition rates to students who take online classes, even if they live in another state. Many schools also offer unique online tuition rates that are less expensive than typical on-campus tuition for state residents.
What You Should Know Before Choosing an Online Psychology Program
Besides evaluating the success factors listed above when pursuing a psychology degree online, you should be aware that accredited online psychology degree programs are not "easier" than on-campus programs before selecting and applying to one. Online students must finish the same curriculum and meet the same requirements as traditional campus-based students at any respected school.
You should also think about your career ambitions and the options available to you with a bachelor's degree in psychology. A bachelor's degree in psychology, whether it's a bachelor's degree in arts or a bachelor's degree in science, can prepare you for jobs in human resources, communication, marketing, and a variety of other fields that deal with human decisions and behavior.
A four-year degree, on the other hand, will not guarantee you a job as a researcher or psychologist. A master's degree is ideal for management specializations and some research roles, whereas a doctoral degree is required to work as a psychologist or professor, as well as in the bulk of research positions.
With this in mind, a bachelor's degree in psychology is a popular choice for those looking to start a career in the social sciences or humanities because it prepares students for a wide range of jobs. Continue reading to learn how to pick the finest online psychology degree program to meet your needs and objectives.
Top Schools Offering Online Psychology Degree Programs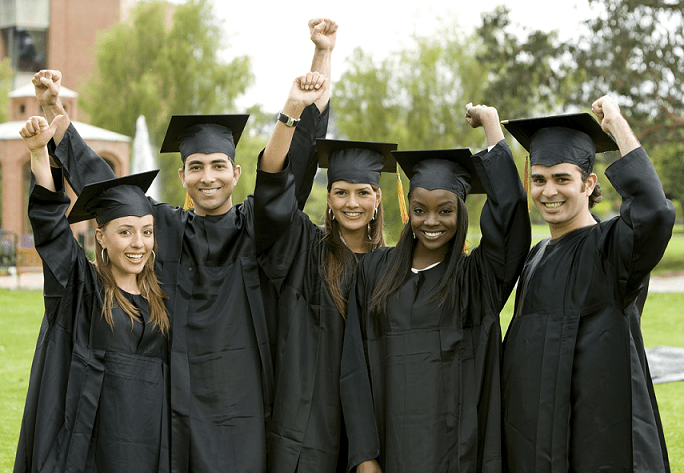 To assist you in selecting an online psychology degree program, we used our proprietary approach to rank the top psychology institutions in the United States. All of the schools in this list are non-profit and have received regional accreditation from one of the six regional accreditation agencies recognized by the US Department of Education in the United States. Regional accreditation is crucial since it is a sign of high-quality education and a requirement for students to get certain types of low-interest federal loans.
Schools accredited regionally will also accept transfer credits from other regionally accredited schools more readily than nationally or privately accredited schools, which is not always the case. Furthermore, the regionally accredited colleges on this list provide online psychology degrees that are equivalent to those offered to traditional, on-campus students.
The average tuition cost per online credit hour, the percentage of students enrolled solely in distance education courses, the overall graduation rate of enrolled students, and schools' rankings according to US News & World Report in the regional, national, and online categories are all major factors in our ranking methodology. Some factors, such as a school's overall graduation rate, are given more weight than others. We also considered less important aspects like whether a school's graduate psychology program is accredited by the American Psychological Association (APA).
Online Accredited Psychology Degree – Listed 30 Top and Affordable Schools
The cost of an online psychology degree program at the colleges listed here ranges from $195 to $1,500 per year on average. Get the most up-to-date tuition information from any of the institutions you're considering applying to.
University of Florida
Oregon State University
Fort Hays State University
Northeastern University
Pennsylvania State University
Colorado State University
University of Central Florida
Eastern Oregon University
Arizona State University
Washington State University
University of Massachusetts-
Lowell
Oregon Institute of Technology
University of North Dakota
Old Dominion University
Southern New Hampshire
University
Eastern Kentucky University
Fayetteville State University
University of Maine-Presque Isle
McKendree University
University of Minnesota-Duluth
University of Memphis
University of Houston
Brescia University
DePaul University
Wilmington University
Central Washington University
University of Maryland
University College
Notre Dame College
Indiana University East
Online Accredited Psychology Degrees – Review of Some of the Top Most Affordable Schools in 2023
1 Florida International University
FIU, based in Miami, provides a low-cost online bachelor's degree in psychology.
To graduate, students must complete 120 credits in general education, electives, and psychology prerequisites. An introduction to psychology, an introduction to statistics, and an introduction to human biology, as well as a ten-credit research sequence, are all required. Students take one course in each of five fields of psychology, including cognitive and neuroscience, applied psychology, and developmental psychology. Psychology electives allow students to specialize in a certain field of psychology.
Graduation rate: 63%
School status: Public
Tuition cost: $6,565 in state; $18,963 out of state on average
Number of programs offered: 100+
City location: Miami, Florida
Admission requirements: 1195 SAT
Contact: (305) 348-2000
Website: FIU
2 Eastern Washington University
EWU, based in Cheney, offers a cheap online bachelor's degree in health psychology. General education and elective requirements, as well as statistics for social science, general psychology, scientific principles psychology, and human memory and cognition, are all required at the start of the program. Foundations of psychotherapy, social psychology, and happiness and positive psychology are all popular electives. Fieldwork or internships are required, and a capstone course permits students to conduct an empirical study. Learners can also join Psi Chi, the international honor society in psychology, and participate in a virtual psychology conference each year.
Graduation rate: 54%
School status: Public
Tuition cost: $7,733 in state; $25,702 out of state on average
Number of programs offered: 100+
City location: Cheney, Washington
Admission requirements: 980 SAT
Contact: (509) 359-6200
Website: EWU
3 Fayetteville State University
FSU, based in Fayetteville, North Carolina, offers an affordable online bachelor of science in psychology degree completion program. In-state tuition is $101 per credit, while out-of-state tuition is $252.
The degree completion program consists of 38-40 upper-division credits. General psychology, learning theories, abnormal psychology, and history and systems of psychology are among the basic and specialty courses necessary for graduation. Students then select electives based on their interests. Stress management and wellbeing, positive psychology, and feeling and perception are all good options.
Graduation rate: 34%
School status: Public
Tuition cost: $5,309 in state; $16,917 out of state on average
Number of programs offered: 42
City location: Fayetteville, North Carolina
Admission requirements: 970 SAT
Contact: (910) 672-1111
4 McNeese State University
McNeese University in Lake Charles, Louisiana, provides students an affordable way to get an online bachelor's degree in psychology. Students must finish 120 credits, including a minor series that is mandatory. The program comprises courses in psychology history and theory, processes and psychology research, learning psychology, and psychology research methodology. You can also participate in an internship or present original research at the senior thesis symposium to get practical experience. Students do research under the supervision of faculty mentors, which culminates in a senior thesis in the final trimester.
Graduation rate: 47%
School status: Public
Tuition cost: $8,382 in state; $16,420 out of state on average
Number of programs offered: 48
City location: Lake Charles, Louisiana
Admission requirements: 1100 SAT
Contact: (337) 475-5000
Types of Psychology Degrees
Beyond a private counseling practice, a psychology degree opens the door to a variety of job options. Employees and organizations such as hospitals, corporations, and schools can benefit from psychology's critical engagement and therapeutic approaches. To solve problems with individual clients or small focus groups, psychologists rely on communication and observational skills.
As a home care aide, they can also work one-on-one with disabled or elderly clients, work in the educational system as a youth counselor, or work in academia as a clinical research coordinator and analyst. Graduates of various degree specialties can also be prepared for these psychology careers. From research-oriented professions to instructional careers, the list below describes some of the more frequent specializations for psychology master's programs online.
Forensic Psychology
Clinical Psychology
School Psychology
Counseling Psychology
Educational Psychology
Masters in Online Accredited Psychology Degree – All you need to know
Find out requirements for admission, curriculum, possible licenses you can acquire and even organisations responsible for accrediting these programs.
CURRICULUM FOR AN ONLINE MASTER'S DEGREE IN PSYCHOLOGY
The majority of online psychology master's programs are available as either an MA or an MS, with the MA focusing on the liberal arts parts of the profession and the MS focusing on research and natural sciences. Make careful to choose a curriculum that is tailored to your individual job objectives. Each degree path should include some foundational courses, regardless of the program you choose. The following are some examples of broad curriculum courses found in any psychology program;
LIFESPAN DEVELOPMENT
This course gives students a comprehensive overview of human development from conception to death, with a focus on physiological, social/emotional, and cognitive changes as they pertain to counseling and other applied disciplines. While this course covers all aspects of psychology, it is especially useful for students who desire to work as a clinical psychologist or in other personal counseling roles.
GERONTOLOGY (OR THE PSYCHOLOGY OF AGING)
The program is aimed for students who desire to work as nursing home psychologists or professional caregivers with the elderly. Coursework gives students an understanding of the social and emotional changes that occur later in life, as well as cognitive performance and mental disease. The training also looks at how to help the elderly through professional treatment and referrals to or placement with agencies.
HUMAN NEUROPSYCHOLOGY
This course investigates the causes, consequences, and treatment of brain illnesses and diseases, as well as preparing students for a number of occupations such as substance addiction counselor or forensic psychologist. Students also study about the activities of the brain in normal human functioning as well as abnormal diseases including brain injury and neuropsychological syndromes in order to diagnose and treat these conditions correctly.
How Long Does it Take to Get an Online Master's in Psychology?
The typical master's in psychology curriculum consists of 30 to 36 credit hours. With full-time attendance, students can complete their degree in two years or fewer, however many colleges will allow students to enroll part-time for up to five years. Those interested in pursuing a more scientific path may discover that their program necessitates campus visits, which are normally booked far in advance during summer sessions to accommodate job schedules and other obligations. Many online master's programs also require a capstone project or thesis, which can add time to the degree completion process depending on what a student chooses to do.
Some online psychology programs use a cohort model, in which students continue through coursework with the same set of classmates in order to form a professional network. Most online courses, on the other hand, are delivered asynchronously, allowing students to work at their own pace. When looking into online programs, it's a good idea to consider which model, or mix of models, will best fit your learning style.
Certifications and Licenses a Master's in Psychology Prepares for
LICENSED PROFESSIONAL COUNSELOR (LPC)
Many graduates choose to advance as a licensed counselor in their own practice or at a different place, such as a mental health center, a university campus, or a psychiatric hospital. The LPC is awarded at the state level, with each state having its own set of standards, such as a minimum number of practicum or experience hours.
TEACHING OF PSYCHOLOGY CERTIFICATE
Earning the TPC is a good approach to improve your overall job prospects if you want to work as a college instructor. The TPC is a post-baccalaureate program offered by some university departments that allows graduates to study fundamental teaching abilities as well as specific practices connected to the subject of psychology.
LICENSED CLINICAL SOCIAL (LCSW)
This state license is required for all clinical social workers and ensures the quality of therapeutic analysis. Mental health, substance abuse, public health, marriage counseling, and family therapy are all areas where social workers can help. To be eligible for the exam, you must have completed two years of supervised clinical hours and hold an LMSW license (see below).
LICENSED MARRIAGE AND FAMILY THERAPIST (LMFT)
The LMFT is a state license that normally follows the American Association of Marriage and Family Therapy's requirements. Most states demand an accredited professional degree and two years of supervised clinical experience to appear for the exam. Nonprofits, humanitarian groups, and mental health clinics can help students satisfy their clinical requirements and get real-world experience.
LICENSED MENTAL HEALTH COUNSELOR (LMHC)
Prior to licensure, the LMHC requires clinical experience; however, the quantity of training required varies by state, with clinical experience ranging from one year to 3,000 supervised hours. A degree from a school program certified by the Council for Accreditation of Counseling and Related Educational Programs is required in most states.
LICENSED MASTER SOCIAL WORKER (LMSW)
The LMSW serves as a prerequisite for LCSW certification and allows you to operate as a social worker under the supervision of an LCSW. You must pass the Association of Social Work Boards exam, which costs $230, to be eligible for this licensure.
Admission Requirements for Psychology Master's Programs Online
It's critical to check program admission requirements once you've decided to return to school for an online master's degree in psychology. Though the materials required for submission differ by school, most want similar information about your past and professional goals.
All institutions need verification of a bachelor's degree from a recognized institution, while applicants who do not have a bachelor's degree in a comparable subject may be required to complete prerequisites before enrolling in a master's program. This could include courses in aberrant psychology, statistics, or a research methodologies introduction.
Another common requirement is the GRE. The psychology topic examination focuses on subspecialties such as biological, cognitive, developmental, and clinical psychology to indicate a student's ability in those areas. Some colleges will accept strong GRE subject exam results in lieu of a comparable undergraduate degree.
In addition to the GRE, students can demonstrate their commitment to the field by volunteering or interning locally.
Accreditation for Online Master's in Psychology Degrees
Look for national, regional, and field-specific official recognition while looking for an online master's in psychology program. The norm is national accreditation, which is granted by the United States Department of Education (DOE) or the Council for Higher Education Accreditation (CHEA).
Without this classification, non-profit schools are unable to operate. Regional accreditation is more important because it signifies that the institution or university fulfills the unique standards of the state in which it operates. It is provided by seven national organizations. When hiring people, most firms search for regional accreditation.
The norm is national accreditation, which is granted by the United States Department of Education (DOE) or the Council for Higher Education Accreditation (CHEA).
The Department of Education and the Council on Higher Education Accreditation (CHEA) supervise national accreditation of colleges and universities in the United States. The DOE is a government agency tasked with developing and enforcing a common set of educational standards, while the CHEA is a non-profit organization with similar objectives.
It's difficult to find a school that is accredited by both the DOE and the CHEA because their missions are so similar. The USDE and CHEA are also in charge of preserving the integrity of regional accreditation organizations. Visit their websites to check which schools and institutions have received DOE and CHEA approval.
Industry-specific organizations also set and maintain standards, as well as provide accreditation. Those interested in earning an online master's in psychology should be aware that the American Psychological Association (APA) only approves doctoral programs.
The Master's in Psychology and Counseling Accreditation Council is another body to check for (MPCAC). Despite the fact that the organization is still relatively new, it oversees some of the greatest online psychology master's degrees.
Employment and Salary Outlook for Online Master's in Psychology Graduates
Job Placement: MPsych vs Bachelor of Psychology
Although a bachelor's degree in psychology will prepare you for a successful profession, opportunities for those who finish their study with an undergraduate psychology program are restricted. Case managers, technicians, career counselors, and other non-clinical positions may be available to bachelor's degree holders. Surprisingly, only 27% of people who earn a bachelor's degree in psychology go on to work in the area.
A psychology graduate degree will assist you improve your work placement rate and increase your earning potential. According to the BLS, there are income and employment differences between college graduates with a bachelor's degree and those who go on to a graduate degree program;
Graduate Type Unemployment Rate Median Weekly Salary
Bachelor's Degree 2.2% $1,248
Master's Degree 2.0% $1,497
Source: BLS
Salary Potential for Master's in Psychology Graduates Over Time
A career in psychology can be extremely fulfilling as well as financially successful. Psychologists earn progressively higher pay throughout their careers, as seen in the table below, whether they work in counseling, therapy, or clinical psychology. In general, careers centered on research and scientific study, such as clinical, neurological, and forensic psychology, pay more over the course of a career than those centered on community outreach, such as school psychology or drug misuse therapy. These median yearly pay are averages for the entire profession; actual salaries will vary by state and professional setting.
Employees in Entry-Level Positions (1-4 Years) Employees in their forties and fifties (5-9 years) Employees with Prior Work Experience (10-19 years) Employees in their forties and fifties (20 years or more).
Clinical Psychologist  $69,630 $81,420 $90,134 $94,780
Neuropsychologist   $84,560 $94,050 $111,600 $112,820
School Psychologist  $53,780 $63,680 $69,690 $75,410
Forensic Psychologist  $51,400 $82,150 $85,270 $92,110
Licensed Marriage and Family Therapist  $49,110 $56,530 $61,310 $62,420
Substance Abuse Counselor  $35,590 $40,940 $43,460 $47,960
Industrial-Organizational Psychologist  $64,480 $91,420 $108,120 $95,000
Source: PayScale
Professional Organizations You Can Join as a Psychologist
Making professional relationships and studying about various psychological techniques are critical to your professional success. For students who wish to learn more about their chosen career path, professional organizations are a terrific place to start. Three of the most well-known organizations for professional psychologists are listed below. These organizations conduct networking events, give online training, maintain active job boards, and provide other services to college grads who are looking for jobs. As you finish your degree requirements and prepare to join the job market, resources like these can be quite helpful.
American Psychological Association
American Board of Professional Psychology
National Alliance of Professional Psychology Providers
American Association for Marriage and Family Therapy
National Association of School Psychologists
Society of Neuroscience
Paying For Your Online Master's in Psychology Degree
Despite the relative affordability of an online psychology degree, the majority of students require financial aid. To discover more about loans, grants, and other options offered by the United States government, students should fill out a Free Application for Federal Student Aid (FAFSA) form. Private grants and scholarships are also frequently accessible from charitable organizations, businesses, and other sources. Learn more about financial aid opportunities by looking through the materials listed below.
AN OVERVIEW OF FINANCIAL AID
About two thirds of today's college students use loans to finance their training, but many overlooked financing options are available to reduce their overall student debt.
UNDERSTANDING THE FAFSA
A first step for any student with financial needs is the completion of a Free Student Aid Application (FAFSA). The FAFSA Guide provides a progressive overview of the process and answers to several questions.
FINANCIAL AID FOR ONLINE COLLEGE STUDENTS
Online learning financial assistance is equivalent to what you find on the campus, but that was not always the case. Find out the various funding opportunities available to online students.
Online programs, for women trying to balance demands of work, the family and graduate students, can provide an affordable and flexible choice. We have prepared a list of valuable bursaries for women in particular.
SCHOLARSHIPS FOR SINGLE PARENTS
Online college programs, for single parents who are interested in graduating and securing a family financial future, can be a flexible, affordable option. We have compiled a list of bursaries, subsidies and other financial assistance options aimed at individual mothers and fathers.
US military personnel have millions of dollars free of charge, but a great deal is not spent. Learn more about veterans, employees, and reservists on grants and scholarships and other financial support opportunities.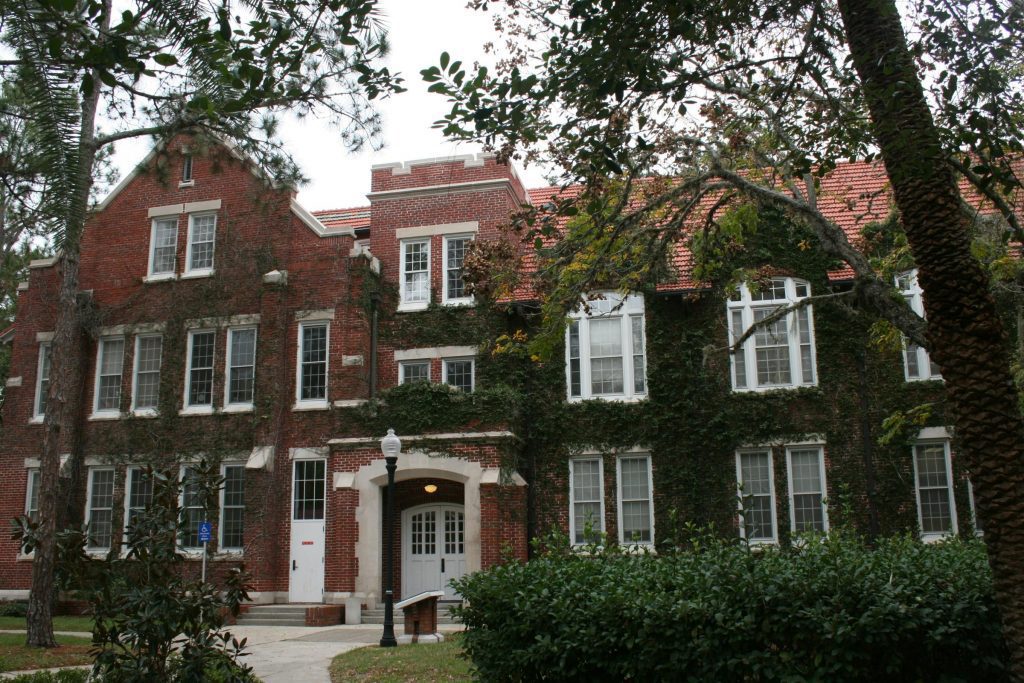 Top Online Psychology Bachelor's Degree – Accredited & Most Affordable
Are you considering majoring in psychology? A bachelor's degree in psychology earned online can lead to a variety of employment opportunities, as well as the potential to continue your studies and become a psychologist, a field with high average pay and consistent career growth.
The median annual wage for psychologists was $82,180 in 2020. In addition, the field is expected to increase at a rate of roughly 3% until 2029, which is on pace with the national average for all fields.
Starting with a bachelor's degree will help you achieve your goal of becoming a psychologist or working in a related sector. Online bachelor's programs in psychology will provide you with the flexibility and affordability that you seek in a university. Furthermore, several of the best colleges also offer the most economical online psychology degrees, making a bachelor's degree in psychology more accessible.
Psychology Bachelors Online Degree Overview
A bachelor's degree is an undergraduate degree gained after four years of study at a college. A bachelor's degree is the initial step in pursuing a career in psychology.
A bachelor of arts (B.A.) or a bachelor of science (B.S.) degree can be used to study psychology. The psychology courses will be similar in most ways, but a bachelor's degree in arts will include certain humanities-based general education requirements, whereas a bachelor's degree in science will focus on science and math coursework. A bachelor's degree in psychology may involve more counseling and theory classes, whereas a bachelor's degree in science may demand more research and clinical courses.
You may also choose to pursue a master's or doctoral degree in psychology, depending on your employment goals. After completing a four-year bachelor's degree program, you'll spend two years pursuing a master's degree and two to four years pursuing a doctorate. Clinical residencies and practicum rotations will allow you to put your study into practice along the way.
Online Psychology Bachelor's Degree – Requirements
The admissions standards and prerequisites for each program will differ. In general, you'll need to meet the admissions requirements for the institution or university you're interested in, which will likely include a high school diploma or GED. For admission, you may be required to provide standardized test results, such as the SAT or ACT. Other needs will vary depending on the application.
After being accepted to the school to which you applied, you may need to apply for admission to the school's psychology program. To be admitted to some majors, you must submit a unique application.
Online Psychology Bachelor's Degree Curriculum
To earn a bachelor's degree in psychology, you'll need to take a variety of subjects, including general education courses like arithmetic and English, as well as the compulsory psychology courses in your major, regardless of the psychological focus you choose.
In general, you'll need to take psychology coursework like child and adult development, industrial-organizational psychology, and other behavioral science courses as part of this major's degree plan. Electives will almost certainly be required, though the elective and graduation requirements will differ per school.
Are you interested in seeing what your classes would be like if you pursue this degree? Let's look at some of the most common psychology classes for this degree;
Abnormal Psychology
Students in most programs will be required to study abnormal psychology, which focuses on the biological, environmental, and psychological components that contribute to psychopathology and behavioral maladjustment. Substance addiction, anxiety disorders, dissociative disorders, mood disorders, and personality disorders are among the psychological disorders covered in this course.
Psychological Assessment
You'll learn how to examine a client's personality, cognitive talents, interests, and values in a psychological evaluation course. This course may cover test administration, development, reliability, scoring methodologies, validation, and interpretation of test findings.
Social Psychology
A social psychology course will enable you to investigate how social context influences people's behaviors, beliefs, and emotions. These classes will show you how social influence can adjust group behavior and how social surroundings can lead to aggression and attraction issues. Gender norms and other social constructions connected to psychology are also covered in these types of courses.
Career Path in Undergraduate Psychology
With a degree in psychology, you can go down a variety of different employment pathways. While some jobs would demand a doctorate degree, others will allow you to get a job with simply a bachelor's degree in psychology.
The following are examples of possible career paths;
Human resources manager
Psychology professor
Psychology teacher, high school
Child psychologist
Mental health professional
Rehabilitation specialist
Marriage and family therapist
Drug and alcohol counselor
Behavior analyst
Clinical psychologist
Correctional officer
Industrial psychologist
Mental health counselor
Program evaluation consultant
Social behavioral scientist
Job Outlook and Salary
You can pursue a variety of occupations after earning an online bachelor's degree in psychology. Working as a psychologist is one of the most popular job alternatives for psychology majors. According to the Bureau of Labor Statistics, this career path had a median income of $82,180 in 2020, with a predicted job growth rate of roughly 3%. However, while this is a popular career option, you'll need a master's or doctoral degree in psychology, as well as the necessary licensing to practice.
This type of degree can also be used to pursue other job lines, such as social work and sociology. As of 2020, the average income for social workers was at $51,760 per year, with a projected job growth rate of over 13 percent through 2029. As of 2020, sociologists earned a median annual pay of $86,110, and the field was expected to increase at a rate of around 4% until 2029.
Scholarships & Financial Aid for Undergraduate Psychology Students
One of the numerous obstacles that many students confront is raising the necessary cash to attend college or university. If you're pursuing an undergraduate psychology degree, there are psychology scholarships you can apply for. These are some of them;
Future Counselors of America Scholarship
This award, offered by DatingAdvice.com, is for undergraduates and graduates pursuing degrees in psychology. You must have a 3.5 GPA and submit a 500- to 900-word essay on the psychology of online dating to be considered for the Future Counselors of America Scholarship.
Amount: $1,000
Deadline: June 30
Sharon Stephens Brehm Undergraduate Psychology Scholarships
Undergraduate psychology students who demonstrate financial need are eligible for the Sharon Stephens Brehm Undergraduate Psychology Scholarships. Students must have a 3.5 GPA and be enrolled in a psychology major for the upcoming semester to be eligible.
Amount: $5,000
Deadline: July 1
National Institutes of Health (NIH) Undergraduate Scholarship
The National Institutes of Health (NIH) offers this undergraduate grant to students from low-income families who want to pursue degrees and jobs in biomedical, behavioral, and social science health-related research. After graduation, the NIH program offers paid research training and job opportunities at the NIH.
Latest posts by Admin Ani
(see all)
Please Spread the Info