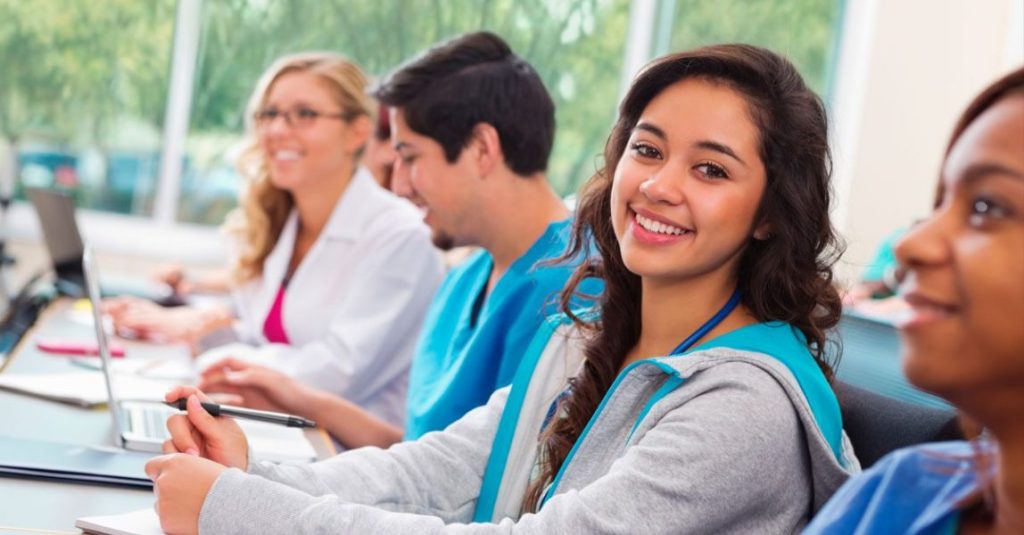 Study abroad in Spain as an international student, I have reviewed the list of Low Tuition Universities and colleges in Spain, Cost of Living, Admission Requirements etc.
But before we get down to the main topics, I want you to know that Spain is gradually becoming the study destination for English/French speaking international students, although it major lingua franca is Spanish.
There are courses that are English/French based. So, as an international student, you have lots of choices to make. The universities in Spain also operate on very low tuition fees when compared to those in UK, US or Australia.
Information for studying abroad in Spain, list of cheap universities and colleges in Spain with tuition fees
Cost of Living
As a known fact, Spain is an affordable country. The cost of living in Spain is low and affordable. It is around 900 – 1,100 EUR/month and will take care of your needs ranging from feeding, accommodation, books and travelling around the cities.
Madrid and Barcelona are the costliest cities in Spain. If you care to live at a cheaper rate, then you can choose the minor cities. Most of the students prefer to share the students' dormitory or a flat.
Tuition fees
Tuition fees for EU citizens are among the lowest in Europe. Undergraduate and postgraduate enrolment fees are set by the Spanish government authorities for each area.
Bachelor studies:  In the public universities, students only pay 680 – 1,400/academic year and this is relatively low. First enrolment always costs around 12.50 – 30 EUR/credit, while the second enrolment requires 25 – 54 EUR/credit. During the third enrolment, a student would be needed to pay 52 – 100 EUR/credit.
The tuition fees in Private universities are higher.  It is usually charged 5,500 – 18,000 EUR/academic years.
Tuition Fees range between 22 and 36 EUR/credit. A second enrolment in a Master's programs costs 16 – 45 EUR/credit and a Ph.D. degree requires 16 – 55 EUR/credit when returning to a course.
Spain is a member of the Bologna education system, so degree courses are based on ECTS credits. A Bachelor's degree is worth 180 – 240 ECTS (three – four years) and a Master's degree has 60 – 120 ECTS (one to two years). Application fees are below 50 EUR.
Please kindly contact your university of choice through its webpage for more information on tuition fees.
Undergraduate entry Requirements/First cycle studies (Bachelors)
If you are an international student, have completed your secondary school/high school education and have secured your secondary or high school results/certificates, you may be qualified for studies at the universities in Spain.
Also, you will need to show proof of language proficiency either in English or Spanish depending on the language you will be taking your course in.
Below are the general documents to get you started for your undergraduate studies.
A valid secondary or high school results/certificates
Language proficiency test results
Postgraduate entry Requirements/Second cycle studies (Masters)
For students applying for a master's program at any university in Spain, they are required to show
A relevant Bachelor's or equivalent degree diploma.
Doctorate entry Requirements/Third cycle studies (PhD)
If you want to take a course at the Doctorate level in Spain, you must be in possession of a valid diploma or master's degree program certificate.
Language requirements for studies at universities in Spain
Spanish
In Spain, you can prove your level of Spanish by showing
DELE test(Diploma de Español como Lengua Extranjera) results
Presenting the results from school studiesor any other studies
Note that there are no specific certificates set to serve as a Spanish language proficiency test results.
Also, the universities in Spain can individually screen the students to be sure they will be able to take their courses smoothly in Spanish.
English
For studies taught in English, you are required to show proof of your level of command of the English language. This can be achieved by presenting the test result you received at any recognized English courses.
It is highly recommended you visit the webpage of your choice institution for additional information.
Low Tuition Universities and Colleges in Spain
Universidad Alfonso X El Sabio
Universidad Autonoma de Barcelona
Universidad Autonoma de Madrid
Universidad de Alcala
Universidad de Alicante
Universidad de Almeria
Universidad de Barcelona
Univesidad de Cadiz
Universidad de Cantabria
Universidad Carlos III de Madrid
Universidad de Castilla-La Mancha
Universidad Complutense de Madrid
Universidad de Cantabria
Universidad de Castilla-La Mancha
Universidad de Cordoba
Universidad de Deusto
Universidad de Extremadura
Universidad de Granada
Universidad de las Islas Baleares
Universidad de Jaen
Universidad de La Coruna
Universidad de La Laguna
Universidad de Las Palmas de Gran Canaria
Universidad de Leon
Universidad de Malaga
Universidad de Murcia
Universidad de Navarra
Universidad de Oviedo
Universidad del Pais Vasco
Universidad de Salamanca
Universidad de Sevilla
Universidad de Valladolid
Universidad de Vigo
Universidad de Zaragoza
Universidad Nacional de Educaci?n a Distancia
Universidad Politecnica de Madrid
Universidad Pontificia de Comillas, Madrid
Universidad Publica de Navarra
Universidade de Santiago de Compostela
Universitat Autonoma de Barcelona
Universitat de Barcelona
Universitat de Girona
Universitat de Lleida
Universitat de Valencia
Universitat Jaume I de Castellon
Universitat Politecnica de Catalunya
Universitat Politecnica de Valencia
Universitat Pompeu Fabra
Universitat Ramon Llull
Universitat Rovira i Virgili
Top Universities of Spain
Universidad de Granada
Universitat Politecnica de Catalunya
Universidad Complutense de Madrid
Universitat de Barcelona