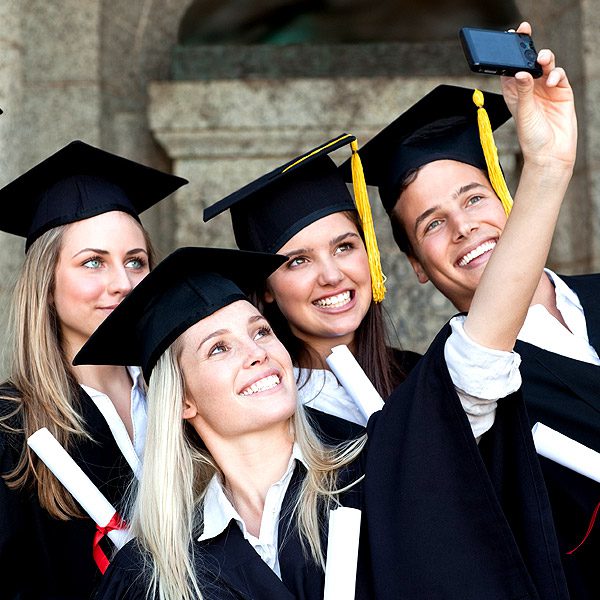 Hurray, you can now study in your
favorite
study abroad destination Canada without IELTS in the reviewed universities below. I have included links to the schools' websites, why not stop by and explore. 
There are several ways that Canadian universities can "prove" your English proficiency. Some universities will accept a letter of recommendation from your previous professors regarding your English proficiency. Some universities exempt the English proficiency requirement for selected nationalities, and all universities can accept other forms of English proficiency proof like another English test or enrolling in their language school for some time before starting your program.
How You Can be Eligible to Study in Canada without IELTS
I am giving you a general outline of the exemption policy for most universities. If you meet one of the following criteria, you can apply without IELTS.
use other English Proficiency Tests such as TOEFL
You have studied an English taught program or in an English medium school for 4 years
The country that you are from is English-speaking
You attend their language school for a semester or for a year
Where to Study in Canada without IELTS
1. University of Winnipeg
IELTS certification credentials are not necessary for the University of Winnipeg. However, proof of proficiency in the English language is mandatory. Although IELTS can be taken, there are other cheaper choices, especially the University of Winnipeg's ELP. ELP, or the English Language Program at the University of Winnipeg, is enough and arguably has more weight in the application. This program is offered at University of Winnipeg, and you can take this course and have your IELTS waivered.
Of course, there are other ways that English requirement can be waived. If you have been living in Canada for 10 years or have been studying in Canada for 3 years, then you are exempted. Also, if you are from countries that speak English, like Nigeria and Zimbabwe, do not need any English certifications to be accepted.
You need to know an important point: any tests or certifications that are older than two years will not be accepted. You can get more information by visiting their International Student Language Requirement page.
2. Brock University
IELTS can help you get accepted but is not necessary. Other than IELTS, this institution will also accept TOEFL or their IELP, which is the Brock Intensive English Language Program. Also, if you have finished an International Baccalaureate diploma where English is the mode of instruction, then you can get accepted. Also, if you have studied for the past 3 years through English and have acceptable grades, then those grades can be used as a substitute to the IELTS.
You can refer to their International Student Applicant English Proficiency Requirement page.
3. University of Saskatchewan
A university known for producing Nobel Prize Laureates and for their research, the application is very competitive. The University of Saskatchewan has a growing international student body, and their English proficiency requirements are stricter than most. However, once you have the qualifications, admission can be a bit easier since the university likes having more international students.
They accept not only IELTS but also TOEFL and the CanTEST, which is the Canadian Test of English for Scholars and Trainees. If you do not want to get any additional certification, you can take their own English Language Training program.
If you have 3 years of full-time study with a school that offers a Canadian curriculum in English, whether in Canada or not, you can still apply. Also, if you have an International Baccalaureate diploma or an Advanced Placement English qualification, you can also apply without IELTS. You can check their International Student English Requirement page.
4. Memorial University of Newfoundland and Labrador
With 18,000 students and a 66% acceptance rate, the Memorial University is one of the top-ranked universities in Canada. With its reputation known for engineering, business, and medicine, a lot of international students would want to be enrolled in the university.
For those international students who are interested, you can send a CanTEST, TOEFL or CAEL, Canadian Academic English Language, instead of an IELTS. The university also offers its ESL or ELP classes and examinations. You can also get a head start by having an online learning class for English offered in the university. Also, the university can give you an exemption as long as you can send proof that you are proficient in English, like your grades in the English Language from your school, but they prefer the previous ones.
5. Cambrian College
A college with a broad focus on research and after-school employment, Cambrian College accepts international students warmly. The college has signed agreements with other universities in Canada wherein international students can continue their studies with other educational institutions. The application process is also very democratic.
IELTS and TOEFL are not needed. In fact, according to their website, once an international student applicant arrives on their campus, the school will assess their speaking and writing skills. So, there is no need for expensive certifications or hours spent studying for an English proficiency exam at Cambrian College.
I hope that this guide on how to study in Canada without IELTS has been helpful. If you want to learn more about receiving scholarships in Canada, visit Canada Scholarship Page.